Everyone loves smoking brisket and pulled pork, and I'm sure if we could afford to make those foods every day we would. I can't speak for everyone, but I don't have the money or time to cook brisket every day. And honestly… I also don't think my waistline would benefit from that type of lifestyle either.
I love everything that I make on my Traeger, and smoked chicken breasts are one of those foods that just don't get enough credit. I'm here to change that.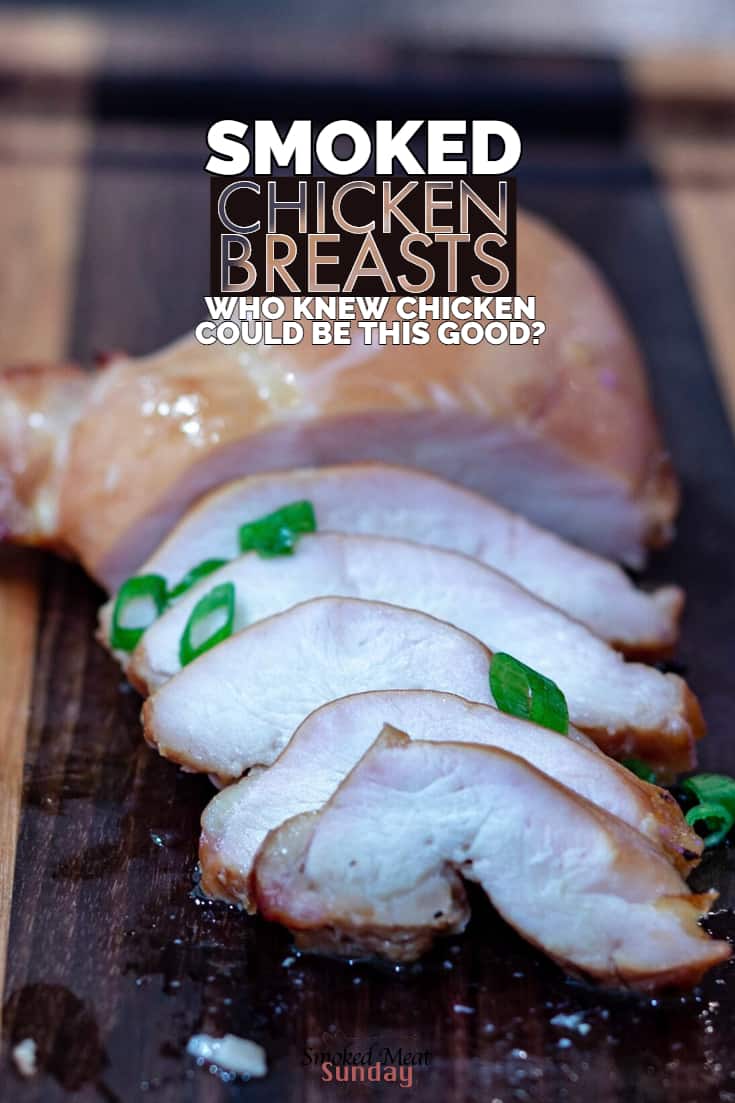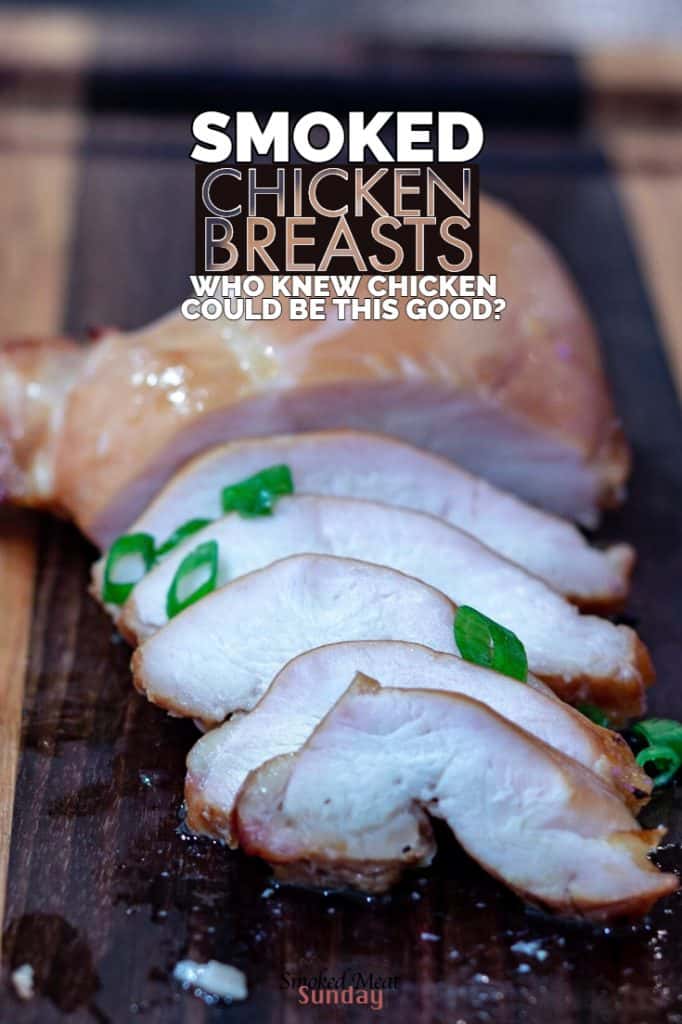 How to Make Smoked Chicken Breasts on a Traeger
Making smoked chicken breasts on a Traeger doesn't take that much time, they are fairly inexpensive, and if you follow my plan, they are very tasty. Say goodbye to dry overcooked chicken. This smoked chicken breast recipe is simple to follow and I promise you will love it.
Brine the Chicken Breasts
You can make a simple brine for smoked chicken breasts using a quart of warm water, and a quarter cup of kosher salt. Stir the water until all of the salt has dissolved, and then let the brine cool.
If you want to upgrade the flavor profile a little bit you can get a product called "Bird Booster". Bird Booster is marketed as an injection product, but it works equally as well for brines like this one. Just use one scoop of bird booster per quart of warm water.
Once the salt or bird booster has dissolved add a cup or two of ice cubes to the solution to quickly cool the liquid. Use your Thermapen to check the temperature.
Once the brine has cooled place all of your chicken breasts in a small food storage container and then pour the brine in. Make sure all of the breasts are fully submerged and place the container in your refrigerator. Let the chicken breasts soak in the brine for about 6 hours. You can go longer than that, but I wouldn't soak them much longer than 12 hours. The breasts will get extra salty if you do, and most people don't love that.
Smoking Chicken Breasts
When you are ready to smoke the chicken breasts remove them from the brine and pat dry. Sprinkle your favorite rub on the breasts, and then place them in your smoker. Smoke the breasts at 225 degrees until the internal temp hits 165. If you are smoking boneless chicken breasts that usually only takes about one hour.
When the breasts are done remove them from your smoker and tent under foil for a few minutes to let the juices redistribute before serving.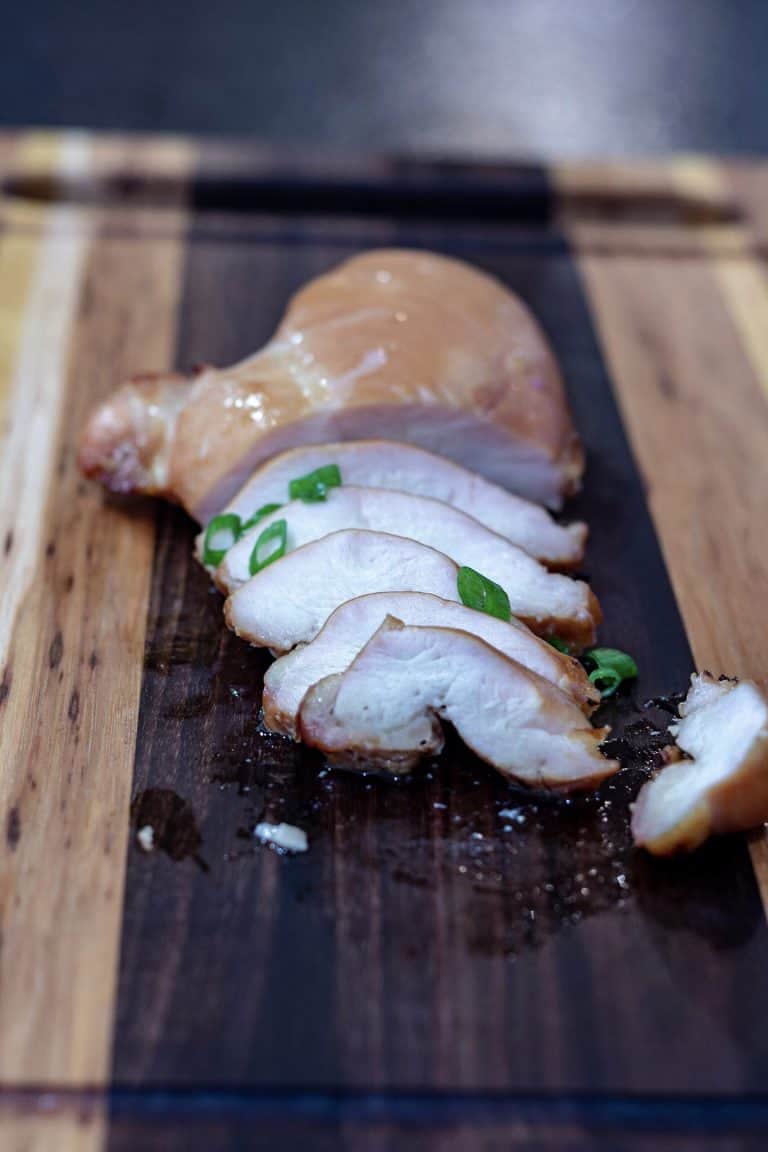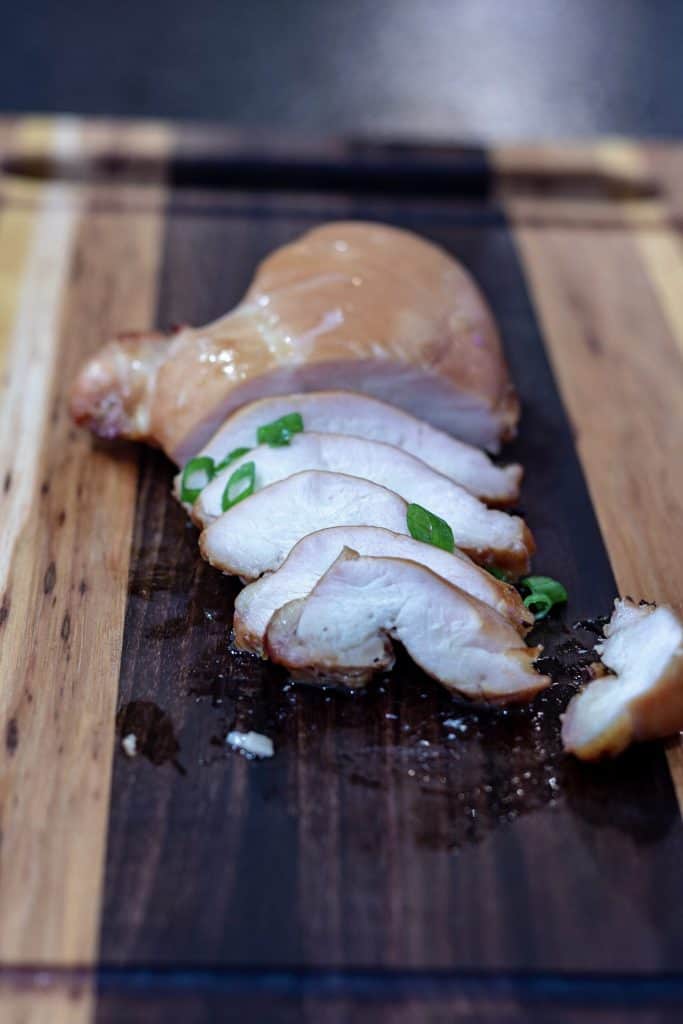 The first time I made smoked chicken breasts this way I was blown away by how moist they were. As you can see, it doesn't take much to make smoked chicken breasts on a Traeger. Give this recipe a shot, and let me know what you think in the comments.
Want to upgrade your chicken breasts? Try my Buffalo Chicken Stuffed Chicken Breast recipe.
Smoked Chicken Breasts
Looking for the best way to make smoked chicken breasts? Look no further. This is the best way to make juicy and tender smoked chicken breasts.
Total Time
1
hour
10
minutes
Ingredients
4

chicken breasts

1

quart

water

warm

1/4

cup

kosher salt or Bird Booster

link in notes
Instructions
Combine the water and salt and stir until the salt has dissolved. Place a cup of ice into the solution to cool it down.

Put your chicken breasts in a food storage container and pour the brine over top of the chicken and then seal. Place the container in the refrigerator 1-6 hours.

Remove the chicken breasts from the brine and pat dry. Sprinkle rub on each of the breasts and place them directly on the grates of your smoker.

Smoke the chicken breasts at 225 degrees until the internal temp hits 165 degrees.

Let the chicken rest for five minutes before serving.