I think it's obvious by now that I love food, right? I like most types of food, but one of my favorites is Mexican food. Put a plate of nachos or a cheesy pulled pork burrito in front of me, and I'm in heaven!
I've consumed plenty of burritos in my day. The pulled pork burrito recipe I'm going to share with you today is simple to make and loaded with flavor.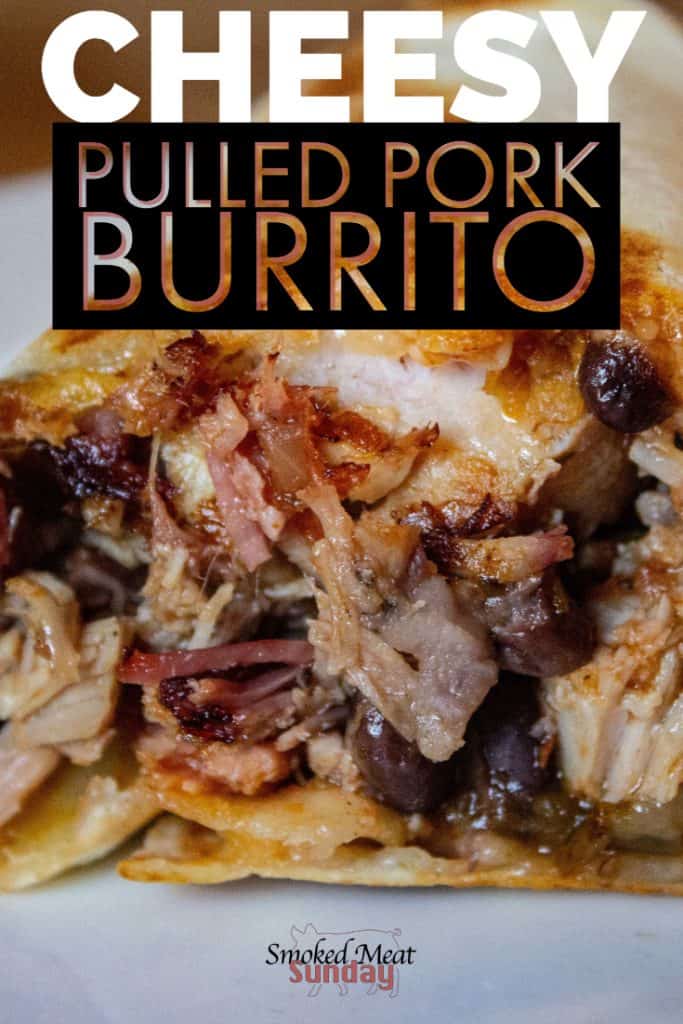 My Favorite Thing to Make With Pulled Pork - Cheesy Pulled Pork Burritos
I've made a lot of things with pulled pork, but cheesy pulled pork burritos are definitely my favorite. They are especially tasty if you use leftover pulled pork, but you can make this cheesy pulled pork burrito recipe the main plan for your pulled pork too.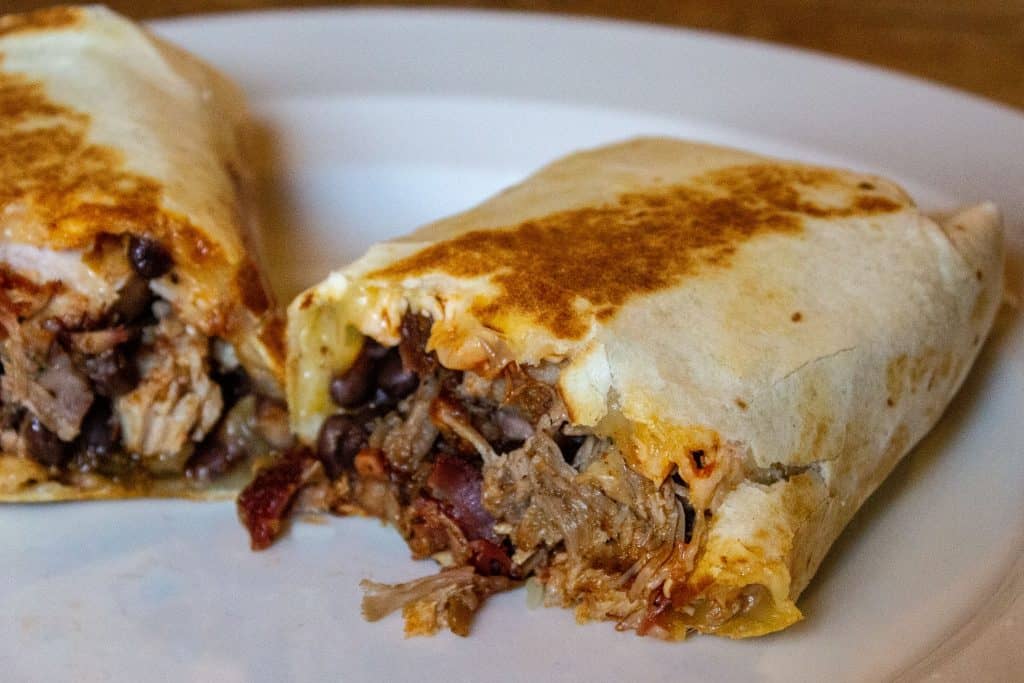 The Main Ingredient - Pulled Pork
I think the main ingredient for my cheesy pulled pork burrito recipe is obvious - pulled pork! There are a lot of different ways you can prepare pulled pork. This is the recipe I follow most of the time when I make pulled pork.
How to Make Pulled Pork Burritos
I make these burritos when I have leftover pulled pork. It's tough for our family to go through a whole pork shoulder in one sitting. We freeze the leftovers in one-pound portions and then thaw out the individual servings when we want to make something delicious with the leftovers. This is a great example of that!
I really love cheese, so when I make pulled pork burritos I start by warming up a tortilla in a large cast-iron skillet, followed by a thin layer of cheese, and then another tortilla. Yeah, that's right, we're using a quesadilla for the shell of the pulled pork burrito. It might seem like overkill, but I promise it's not!
Once your quesadilla is ready add a little bit of pulled pork, pico de gallo, and black beans on top. Roll up the burrito, and enjoy!
Pulled Pork Burritos
If you love pulled pork, and you love burritos, you'll love these pulled pork burritos!
Ingredients
1

lb

pulled pork

8

large flour tortillas

½

cup

shredded cheese

½

cup

black beans

½

cup

pico de gallo
Instructions
Make a quesadilla using two tortillas and a little bit of cheese.

Add some pulled pork, black beans, and pico de gallo and then roll up the burrito

Place the burrito seam side down on your warm cast iron skillet to seal the seam.
Notes
To make the pulled pork follow the recipe found here: Pulled Pork
You can add other ingredients to the filling for this pulled pork burrito, but I've found that the simpler you keep the ingredients, the better.
Love tacos? You'll probably like my flank steak taco recipe and pulled pork crunch wrap supreme recipe too!