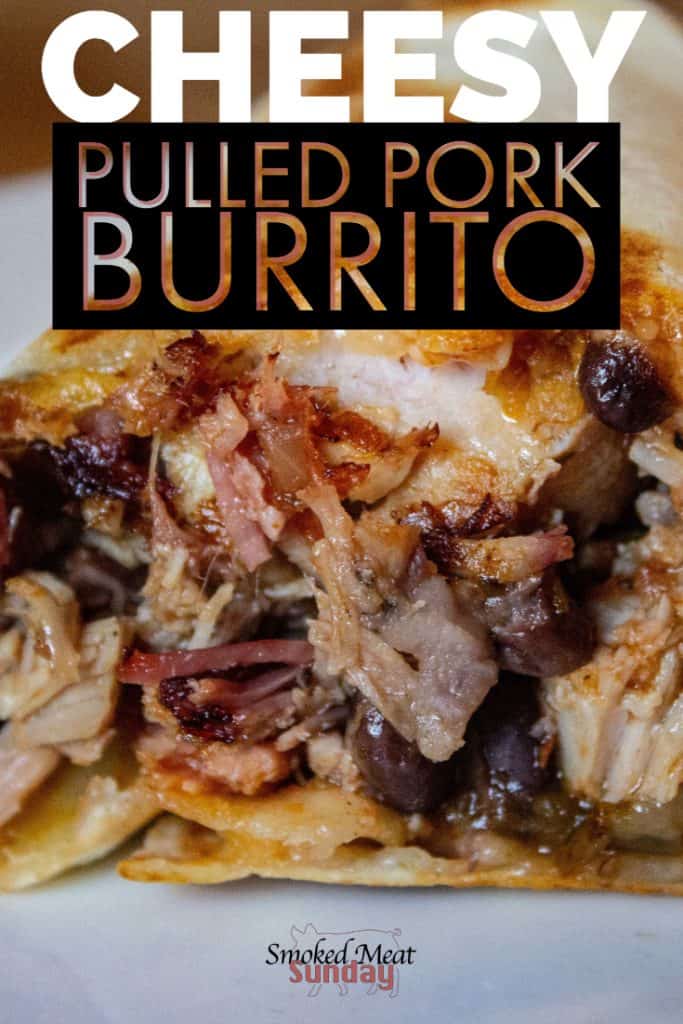 My Favorite Thing to Make With Pulled Pork – Cheesy Pulled Pork Burritos
I've made a lot of things with pulled pork, but cheesy pulled pork burritos are definitely my favorite. They are especially tasty if you use leftover pulled pork, but you can make this cheesy pulled pork burrito recipe the main plan for your pulled pork too.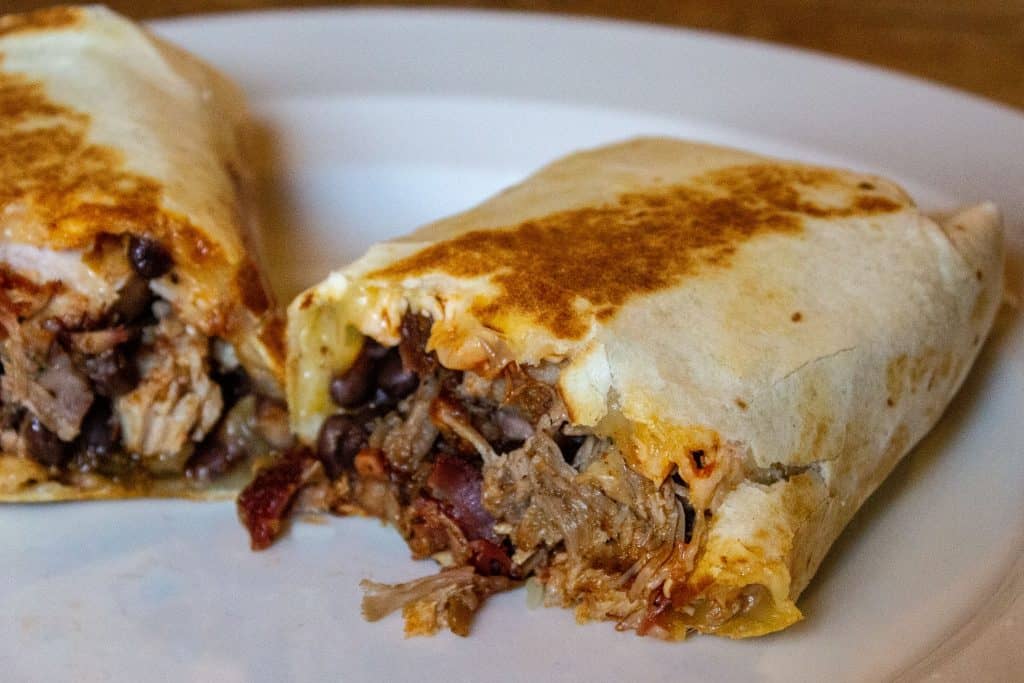 The Main Ingredient – Pulled Pork
I think the main ingredient for my cheesy pulled pork burrito recipe is obvious – pulled pork! There are a lot of different ways you can prepare pulled pork. This is the recipe I follow most of the time when I make pulled pork.
Yield:

32
Healthy Pulled Pork
Total Time:
12 hours
30 minutes
You don't need to drench your pulled pork in sauce and sugars to make it taste good! Our family loves this Simple and Healthy Smoked Pulled Pork recipe and we are sure your family will love it too! Following the keto diet? This pulled pork recipe is sugar free!
Ingredients
7-8 pound pork shoulder
4 Tbsp Nick's Beef Rub, Recipe in the notes
2 tbsp garlic infused olive oil
3 tbsp Apple Cider Vinegar
1 tbsp Olive Oil
Instructions
It doesn't take long to prep your meat for this cook, so before you do anything, I'd get your smoker up to temp. We want to start out at 225 degrees.
Place your pork shoulder on a cutting board, fat cap up.
With a sharp knife, score the fat cap in a one-inch checkerboard pattern. This will allow the rub to penetrate down into the meat on all sides.
Cover the entire cut of meat with your garlic infused olive oil, and then generously apply your rub on all sides. Be sure to really massage the rub into any folds in the meat, you want as much delicious bark as possible!
Place the pork shoulder on the smoker, which should be at 225 degrees.
In a small spray bottle combine the Apple Cider Vinegar and Olive Oil
After 2 hours, increase the temp on your smoker to 250, and generously spray your pork shoulder. Continue spraying at the top of each hour, but otherwise, leave the door on your smoker closed!
Every cut of meat is different, but it typically takes about 90 minutes per pound to get your meat up to the magic temp of 200-203 degrees. Once you're there, pull the pork shoulder from the smoker, double wrap it in foil, and place it in a cooler with some towels.
Let the shoulder rest in your cooler for 90-120 minutes. This will allow the juices in the meat to redisburse, giving you some AWESOME flavor.
When it's time to pull the pork you can use your hands, forks, or claws. I like the claws I use... They keep my hands clean and safe from being burned (the meat will still be very hot)
Be sure to remove the shoulder blade, and discard any large chunks of fat or bone you come across while you are shredding.
Serve!
Nutrition Information:
Yield:
32
Serving Size:
5 ounces Amount Per Serving:

Calories:

345

Total Fat:

25g

Saturated Fat:

9g

Trans Fat:

0g

Unsaturated Fat:

14g

Cholesterol:

104mg

Sodium:

78mg

Carbohydrates:

0g

Fiber:

0g

Sugar:

0g

Protein:

27g

I think it's obvious by now that I love food, right? I like most types of food, but one of my favorites is Mexican food. Put a plate of nachos or a cheesy pulled pork burrito in front of me, and I'm in heaven! I've consumed plenty of burritos in my day. The pulled pork burrito recipe I'm going to share with you today is simple to make and loaded with flavor.