With the holiday season, fast approaching now is the time to start checking off everyone on your gift list. Buying gifts for your loved ones can be a stressful endeavor, but if you've got someone to buy for who loves to grill and barbecue, then we've got the perfect gift guide for you this season.
Whether you're looking for a stocking stuffer, a little something to say thank you, or a show-stopping gift that's sure to impress, then this list has something for you! Any of these gift ideas will be sure to put a smile on someone's face and who knows, maybe they'll share some delicious barbecue when they put your present to good use.
Smoked Meat Sundays 2022 Barbecue Gift Guide!
This Gift Guide is broken into a few separate sections, Stocking Stuffers/Grilling Accessories, Thermometers, Knives, Books, and Big Gifts. Whether you're looking to spend $10 or $1000 there are grilling tools and bbq gift ideas on this list that are sure to impress the meat smoking fanatic in your life this holiday.
Stocking Stuffers/Grilling Accessories
1. Pink Butcher Paper
This is an awesome stocking stuffer or "bonus" present that is sure to find a lot of uses. Butcher paper is perfect for wrapping larger cuts of meat, like brisket, as they finish smoking, as well as being great for packing up the finished barbecue for friends and family. You can use it to line your picnic table to cut down on cleanup, or to write prep lists/timetables during competition events. Every pitmaster loves pink butcher paper, so you really can't go wrong with this one.
2. Pork Barrel BBQ Rub
I love making my own barbecue rubs and testing out recipes I find online. That being said Pork Barrel BBQ Seasoning is one of the best all-purpose rubs I've ever used. It's delicious, consistent, and it works on a ton of different meats/veggies. Personally, Pork Barrell BBQ Rub is my go-to pork rub, but it works on a lot of different things. If you're looking for an easy stocking stuffer for the pitmaster in your family, Pork Barrel BBQ Rub is a really good idea.
3. Barbecue Mops
While beef barbecue doesn't often involve saucing or mopping, pork barbecue definitely does and the best way to apply a sauce to barbecue in the smoker is with a mop. While a basting brush might seem like a good idea, it really can't compete with the saucing ability of a cotton mop. From ribs to pork shoulder, and especially with whole hog barbecue the ability to liberally apply delicious sauce to your product is key to high-quality barbecue.
These sauce mops make a perfect stocking stuffer or secret Santa gift for any pit master or grilling fanatic. They are well made, easy to clean, and with 3 to a pack, you can split them up to build gift bags for multiple people!
4. Tumbleweeds Fire Starters
These little bundles of woven wood wool catch fast and burn hot. Whether you're starting a fire in your grill, smoker, or charcoal chimney, use a few of these instead of paper or starter fluid for a clean, easy way to get your fire started quickly. While they may not be the most exciting gift in the world, I'm sure the barbecue fanatic in your life will thank you when they are getting their pit lit in a single try every time.
5. Bristle Free BBQ Grill Brush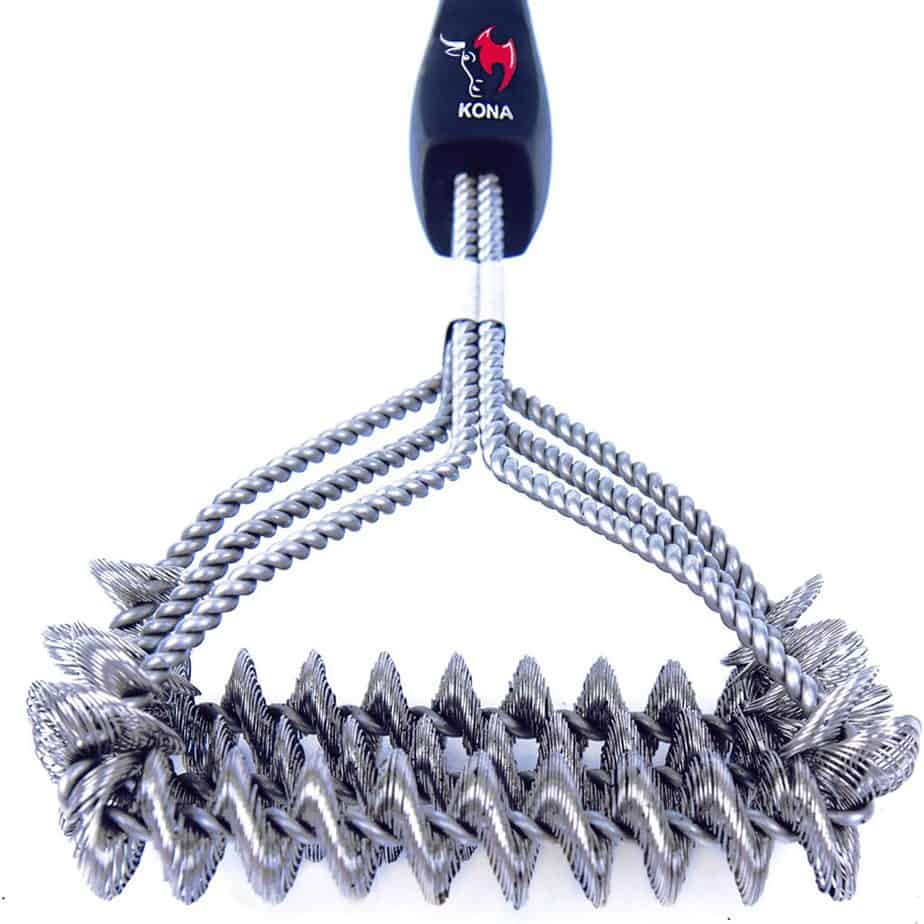 Smoking and grilling meats/veggies is an inherently dirty job but a good grill brush makes it super easy to get your pit/grill clean again. While traditional grill brushes with bristles can do the job, a good bristle-free grill brush makes it a lot easier to cut through the carbon and grime from smoking meats. Brush bristles fall out and flatten over time while the stainless steel wool used to make this brush won't. If it does get gunked up with barbecue crud, simply soak it in hot soapy water and give it a thorough rinse to clear away any build-up!
6. Plastic Spray Bottles/Atomizers
Plastic spray bottles are super useful for smoking and grilling. Whether you're applying a fine mist of oil, a blend of vinegar and spices for barbecue, or simply misting brisket with some water to improve bark production, a spray bottle will come in handy. The problem is whenever I need a spray bottle, I never have one, and when I go to the store I always forget to buy them.
Make your favorite grill master's life easier this year with a fresh set of 4 plastic spray bottles for all their barbecue and grilling needs.
7. Charcoal Starter/Charcoal Chimney
A dedicated charcoal starter makes getting your pit up to temperature quickly much easier. I tried for a long time to avoid buying a charcoal starter by using a coffee can with some holes punched in the bottom, and while it worked, it definitely wasn't perfect.
I purchased my first charcoal starter a few years ago after finally giving up my ridiculous coffee can, and boy can I tell you it's worth it. If you know someone who is getting into charcoal/live-fire grilling and smoking, a charcoal chimney starter is a really thoughtful gift. Take it from someone who knows, life is better with a charcoal starter.
8. Royal Oak Lump Charcoal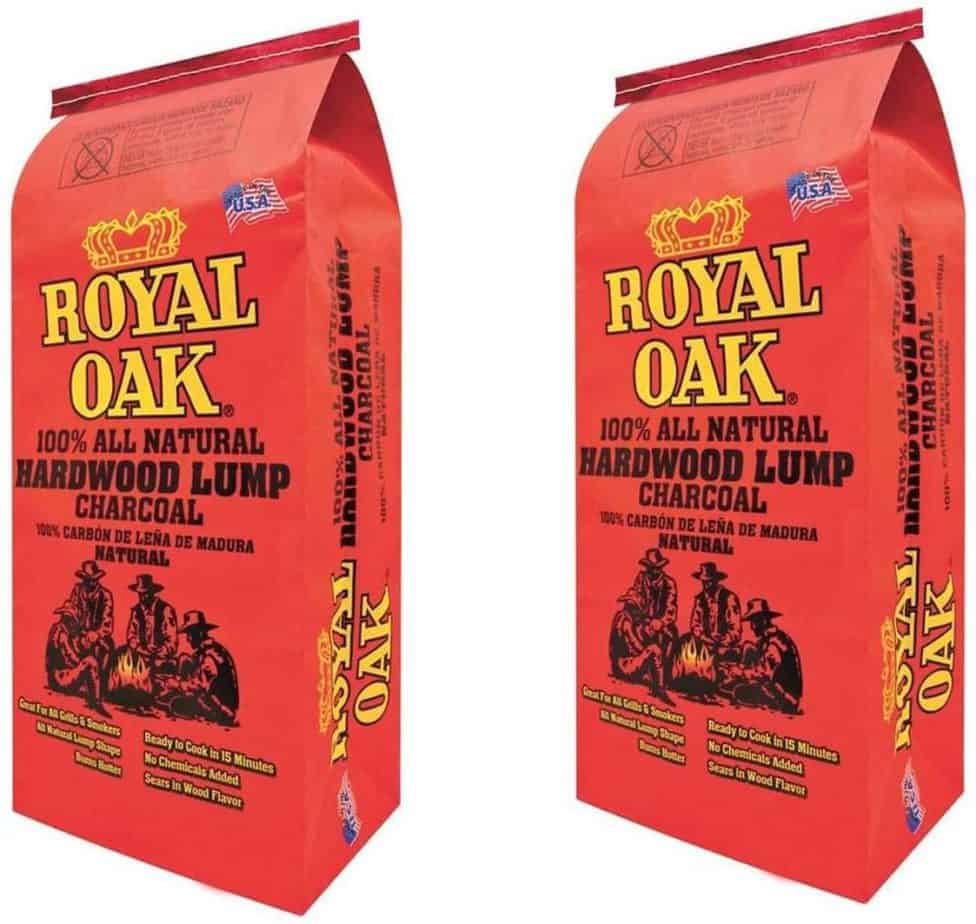 I've used lots of charcoals during my barbecue career, but I keep coming back to Royal Oak time after time. It's consistent, easy to find, it burns clean, hot and it's not hugely expensive. While it might not seem like the most exciting gift, if you know a loved one who likes to smoke with charcoal or grill over a charcoal grill, there is no way a few bags of that sweet Royal Oak Hardwood Lump won't put a smile on their face this holiday.
9. Cedar Grilling Planks
While smoking/grilling fish on cedar planks may seem like a bit of a gimmick, it's actually an incredibly effective way to roast fish over a live fire without worrying about overcooking or sticking. While meat is often sturdy enough to stand up to a high heat grill or hour in a smoker, fish is much more delicate and a cedar board helps impart flavor as well as protect the protein from the grill grates. Cedar grilling planks make an excellent gift for the grilling enthusiast or smoker in your life who also loves to cook fish.
10. LED Headlamp
Smoking meats, especially during the winter months means you sometimes cook before the sun comes up or after it sets, which means having a light handy can make a big difference. With an led headlamp you don't have to worry about holding a light so you've got both hands to work with, and it's always pointed in the direction you're looking making it easy to read temperatures on a thermometer or to visually check on your product. Competition smoker teams swear by headlamps as early judging times often mean they need to start their cook super early in the morning.
11. Grilling Gloves and BBQ Bear Claws
Handling hot barbecue is a tough business and a pair of insulated grilling/barbecue gloves make it a lot easier. While tongs and meat forks are a great way to move the meat around the grill, when you are trying to adjust a 14lb brisket or a few 5lb pork shoulders, your hands are just a lot better for the task. As long as your wearing a set of these heat-resistant gloves, you won't feel a thing as you adjust proteins and grilled veggies with ease.
Along with the gloves, the BBQ claws make it super simple to shred barbecue, like pulled pork with ease. Simply throw on the heat-resistant gloves, pop the meat claws on your hands like wolverine and start shredding away. In a minute or so you'll have a pile of perfect pulled pork, and a lot less aggression, both of which can be a good thing around the holidays.
12. Pork Puller Drill Attachment
On the outside, this may seem like overkill when it comes to quickly preparing pulled pork, but if you are trying to make bbq for a crowd, the QQ Pork Puller drill attachment can come in really handy.
To use this tool, all you do is attach it to a drill, put your pork into a deep pan or container, and put the end of the tool against the pork. Pull the trigger of the drill in 2-3 second increments as you mix the pork shoulder around for the fastest batch of pulled pork you've ever created.
If you know someone who likes to cook for a crowd, or does the occasional catering order for friends, this tool is the perfect gift.
13. Chicken Thigh Pan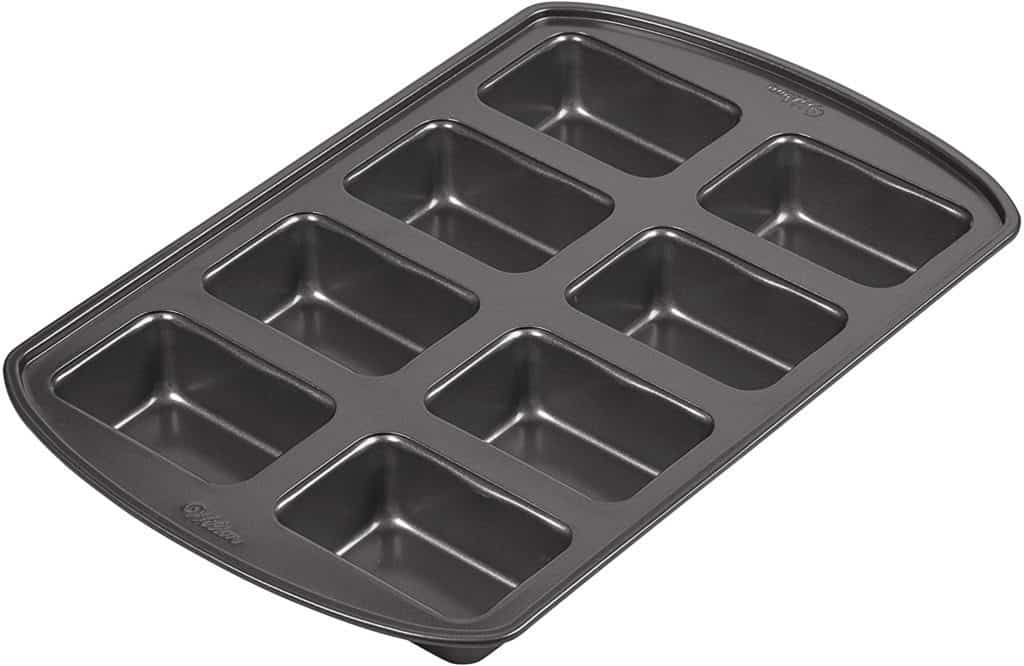 One day on my way down the barbecue video/message board rabbit hole I was introduced to the idea of Competition Smoked Chicken Thighs. While I've always been a fan of smoking and grilling, competition smoking was new to me, and boy can I tell you, it's a world away from how I approach my smoking process.
While I don't compete much, I do think one of the coolest things I've learned from the competition world is their approach to chicken thighs. Competition chicken thighs are an art, and a big part of that process involves the vessel they are cooked in.
After cleaning the thighs perfectly, competition smokers use a mini loaf pan like this one to slow cook their thighs for an hour in a mixture of rub and butter, before removing them to crisp the skin right before serving.
If you know someone who really wants to dive into the art that is Smoked Chicken Thighs, then a mini loaf pan like this one would be the perfect place to start.
14. Grill Press/Grill Weight
A grill press or grill weight can be an awesome tool when applied correctly. The point is to use hot cast iron weight to apply pressure to meat, to help it cook evenly and quickly while improving the appearance of grill lines. Beyond just grilling, you can use a grill weight for lots of different things in the kitchen, but one of my favorites is to make big ol' grilled cheese sandwiches on snow days.
If you are at a loss for a gift for the grill master in your life who has everything, a cast iron grill weight might be just what Santa ordered.
15. Marinade Injector
Marinade injectors make it simple to quickly inject brines, marinades, and flavor blends into whichever meat you are planning on cooking. While brining and marinating can take a long time, you can skip the wait by force injecting your desired flavors directly into your barbecue with this handy tool.
I love to inject a blend of orange juice, apple cider vinegar, and barbecue rub into pork shoulder before smoking to create a super flavorful pulled pork, and marinade injectors make great gifts for anyone just getting started in the world of barbecue.
Thermometers
A good thermometer is a keystone to a good barbecue and they make great gifts. These are a few of my favorite thermometer models, from the best instant-read thermometer I've ever used, to completely wireless Bluetooth thermometers and an all-around pit thermometer setup, all of these options are sure to impress barbecue fanatic in your life.
16. Thermapen One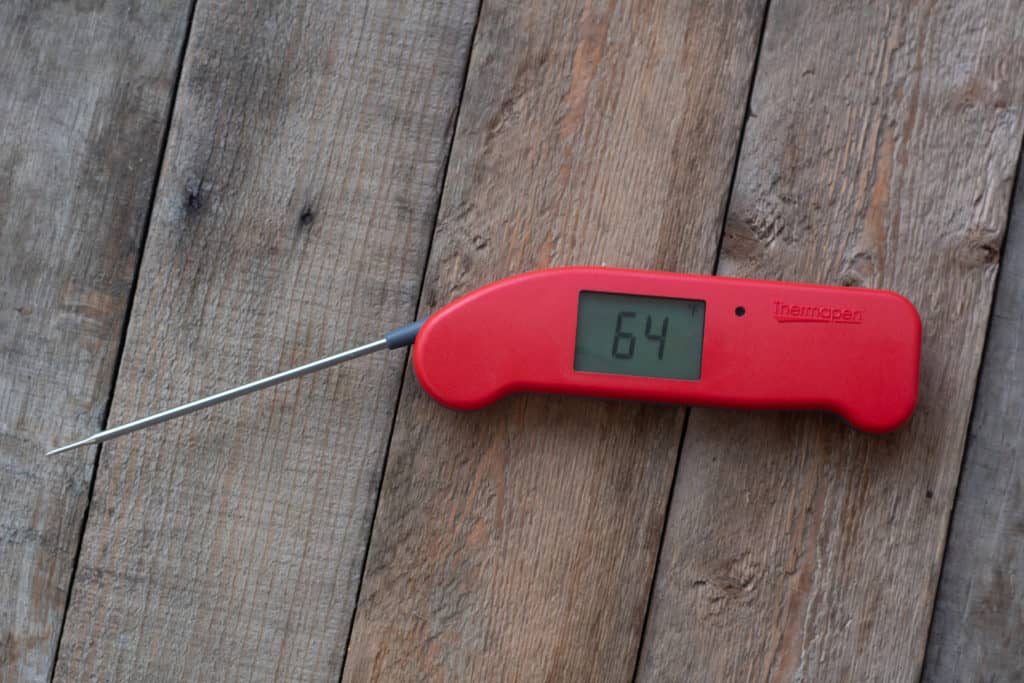 The Thermapen One is the best instant-read meat thermometer I've ever had the privilege to use. With lighting fast one-second readings, a great design, and incredible build quality, it's easy to see why Thermapen is one of the most respected names in the barbecue thermometer market today. If you are looking for a great gift for a lover of all things smoked, grilled, fried, or brewed, the Thermapen One will knock their socks off.
17. Inkbird 6 Probe Wireless Pit Thermometer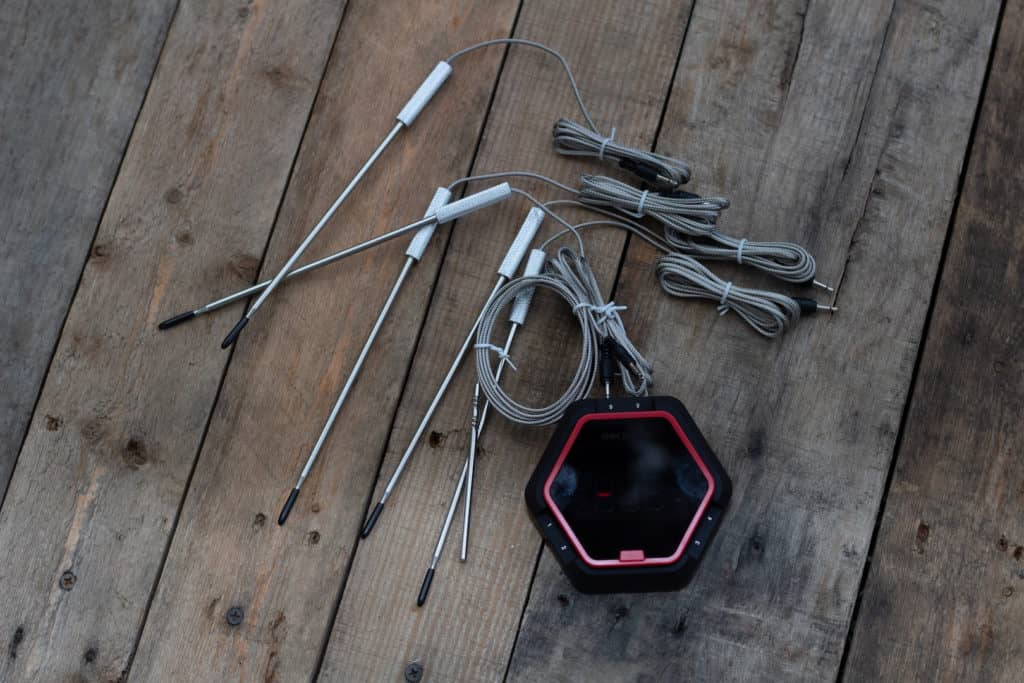 A wireless pit thermometer was the smartest purchase I've ever made in terms of the effect on the overall quality of my barbecue. While there are still wires that need to run from the thermometer base into the barbecue, the ability to monitor up to 6 different probes from my phone up to 350 ft away from my smoker is a life changer. The added benefit of being able to set custom cooking programs and alerts is just the cherry on top.
18. Yummly Smart Wireless Thermometer
Most wireless thermometers can be monitored wirelessly but they still have actual wire probes that need to run into the cooking space, mostly because computer parts and heat aren't friends. Luckily, we live in the future, and anything is possible.
The Yummly Smart Thermometer is a completely wireless thermometer probe that allows you the ability to monitor your barbecue or grill from 150°F away without a single wire or connection. Simply insert the probe, close the lid, and take a look at the free Yummly app to monitor your barbecue from anywhere in your backyard.
Beyond smoking and grilling, you can use this to help monitor a turkey, roast, or really anything in your oven, so you can be sure if you give this as a gift, it will definitely get used to help keep track of all the holiday meals this year.
Knives
A good knife will make a lot of cooking tasks a ton easier, and this is especially true in barbecue. Whether your slicing, carving, or sharpening, these tools will help keep the workload down.
19. 12" Dalstrong Meat slicer
This is what I like to refer to as a brisket knife. It's good for a lot of things, whether you're carving a roast, a turkey, or a grilled fish, but it really shines when it comes to brisket slicing. The super long, flat blade with a slight hollow grind along the profile makes it easy to glide through super tender smoked beef.
Made from high-grade tool steel, Dalstrong knives come incredibly sharp out of the box and maintain a great edge at a really attractive price point. If you know someone who has been looking for a new slicing knife, this 12" meat slicer is a gift that will provide years of enjoyment.
20. Cuisinart Electric Meat Slicer

While super sharp slicing knives are a lot of fun to use, they aren't always the most practical tool for every slicing job, and sometimes an electric slicing knife can do just as well in half the time.
For things like sliced turkey, roast chicken, or slicing meats like pork shoulder or pastrami, an electric slicing knife is a perfect tool and this Cuisinart Electric Meat Slicer is a really great option.
This is definitely the kind of tool that most cooks wouldn't find themselves purchasing for themselves, so it makes a great gift idea, especially during the holidays where it's sure to see a lot of use!
21. Henckels 7" Classic Meat Fork
When it comes to slicing barbecue or roasted meats, a meat fork makes the job a lot easier and cleaner. Meat forks also make it simple to move smaller items like steaks, chicken legs/thighs, or even veggies around a grill or smoker.
While there are lots of different designs and styles of meat fork, I always prefer a traditional, two-tine, straight meat fork like this 7" Henckels International Classic Meat Fork. It has a super sturdy build and it's made from the same materials Henckels International uses in all of their knife construction making it a great option for grilling enthusiasts.
22. Work Sharp Ken Onion Edition Knife Sharpener
Buying a high-quality knife is only half the battle. All knives will dull eventually, and the key to longevity in your cutlery is to figure out how to properly maintain a sharp edge over the life of your knife. Thanks to the Ken Onion Edtion Work Sharp Knife Sharpener, you can keep your knives razor-sharp in under 10 minutes.
The unique band sharpening system mimics how knives are sharpened at the factory and makes it easy for even a beginner to achieve an incredibly sharp edge quickly and efficiently. This knife sharpener makes a great gift not only for the barbecue enthusiast in your life but for anyone who wants an easy way to keep their knives sharp.
Books
There are a lot of great barbecue and grilling cookbooks available, and more are published every year. These three books are filled with all the information needed to take your grilling/barbecue process to the next level, and they also make for great reading. So if you know a barbecue nut who likes a good story, then these will make an awesome gift this year.
23. Franklin Barbecue Cookbook
I was first introduced to the idea of texas style barbecue through social media and also through this book. Aaron Franklin and his Franklin Barbecue are a shining light of pure barbecue enlightenment. If you or someone you know is at all interested in the story of how one man turned a passion into some of the best brisket in Texas then this book will make an incredible gift.
Filled with recipes, stories, and background into what makes Texas barbecue special, the Franklin Barbecue Cookbook is an incredible narrative accompanied by mouthwatering photographs of insane BBQ. Whatever you do, don't read this book on an empty stomach.
24. Meathead: The Science of Great Barbecue and Grilling
For anyone interested in getting started with grilling or barbecue there is always one go-to tome that I recommend and that is, "The Science of Great Barbecue and Grilling" by Meathead Goldwyn.
Whether you are a novice, intermediate, or expert, this book has something to teach you, and most likely a lot more beyond that. This book has helped me better understand my barbecue process, and improved my results cook after cook.
If your looking for a gift for someone who loves cooking and wants to learn more then this will absolutely fit the bill.
Bigger Gifts
If you are looking for a big gift this year, then this section is for you. From larger items to things like smokers, butcher blocks, sous vide setups, and sausage stuffers, this is the place to find that "wow factor" this holiday. While these gifts might not be suited for everyone, if you're buying for a grilling/barbecue aficionado, all of these options should steal the show.
25. Traeger Pro Series Pellet Smoker
I've had the opportunity to use and test a lot of different smokers over the years, and while I'll always be a charcoal/live-fire enthusiast, my time using a Traeger Pellet Smoker was some of the easiest barbecue I've ever produced.
Yes, a wood pellet smoker like Traeger takes a lot of the variables out of the barbecue process, but this isn't a bad thing. Live-fire and charcoal barbecue is an art that has a pretty steep learning curve. Simply tending a fire is an undertaking on its own. Wood pellet smokers like the Traeger make it simple to consistently produce world-class barbecue without a lot of hassle, and as I grow older, that's a really attractive premise.
If there is someone in your life who wants to get into smoking/barbecue, the Traeger line of smokers is a really good option, especially if they are looking for a cooker that will create incredible barbecue without a lot of trial/error.
All Traeger models are pretty great but the Pro780 really takes it to the next level with its smart home connectivity. The ability to monitor my barbecue from my Alexa devices anywhere in my home is an incredible feature that's hard to pass up.
26. Dyna-Glo Vertical Charcoal Smoker
Smokers like the Traeger line are incredible cooking tools, but they are also incredibly expensive. On the other hand, the Dyna-Glo Vertical Charcoal Smoker requires a bit more monitoring during your smoking session, but it will consistently produce incredible barbecue at a fraction of the price.
Vertical charcoal smokers are the best of both worlds when it comes to barbecue. They run primarily on charcoal, making it easy to load the firebox and maintain a consistent temperature, but also allow for the addition of flavoring wood chips or wood chunks, like apple, hickory, or mesquite to add dimension and a smoky flavor to your smoked meats.
With a super-efficient, vertical design it's easy to light, heat this smoker, and maintain perfect barbecue temperatures for hours at a time.
27. Weber Smokey Joe Tailgate Grill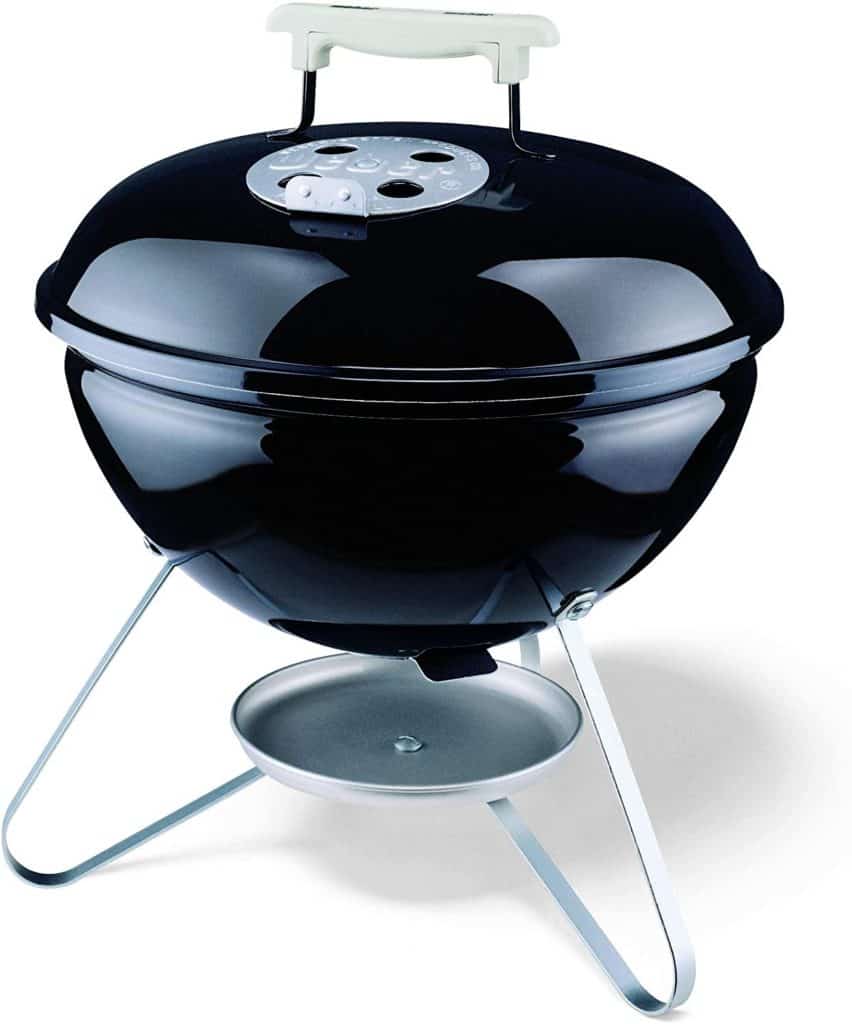 The Weber Smokey Joey 14" Charcoal Grill is one of my favorite barbecue/grilling tools of all time. Its small size makes it perfect for tailgates, beach trips, or camping excursions. You can fill it with charcoal, have a hot grill in under 30 minutes, and thanks to the classic weber design, it does a great job producing delicious grilled food.
The Weber Smokey Joe is a favorite of the barbecue community, and some folks have even modified it to work as a tiny vertical smoker perfect for cookouts or tailgate situations. If you are looking for a fun grilling fit for someone in your life, the Smokey Joe makes a great choice, and considering how limited these are during the summer, you might want to grab an extra for yourself so you have one on hand the next time you want to grill on the go!
28. Anova Sous Vide Cooker
Sous Vide cooking might not seem like it has a lot to do with barbecue or grilling, but it can absolutely help produce some of the best steaks, barbecue, or grilled veggies that you've ever had.
Thanks to the precision offered by sous vide cooking, you can use it to create the perfect mid-rare wagyu steak, or reheat super tender barbecue brisket days later.
Tools like immersion circulators used to be so expensive they were only used by high-end kitchens and science labs. These days, companies like Anova have helped bring inexpensive Sous Vide cooking out of fine dining kitchens and into our homes.
The Anova Nano Sous Vide Cooker is an incredible cooking tool that can help add accuracy and convenience into your everyday life. If there is a foodie in your life, you can bet the Anova Sous Vide Cooker will spark tons of joy in their life this holiday season and into the new year.
29. LEM 5lb Sausage Stuffer
If you barbecue or grill for long enough, you inevitably start to look into producing your own sausage links. There are a lot of good options when it comes to commercially available sausage products, but if you want to really create your own incredible barbecue, the ability to customize your sausage blend is a really attractive premise.
While sausage making is difficult, having the correct equipment can make it much simpler. If you know someone who wants to start making their own sausage, a quality sausage stuffer is going to set them up for success.
There are lots of good examples of sausage stuffing equipment available, but in my opinion, the LEM 5# Sausage Stuffer is the gold standard. With an easy-to-use design, high-quality construction, and easily accessible upgrade/replacement parts, the LEM Sausage Stuffer will last you or your loved ones for decades to come.
30. Boos Block Cutting Board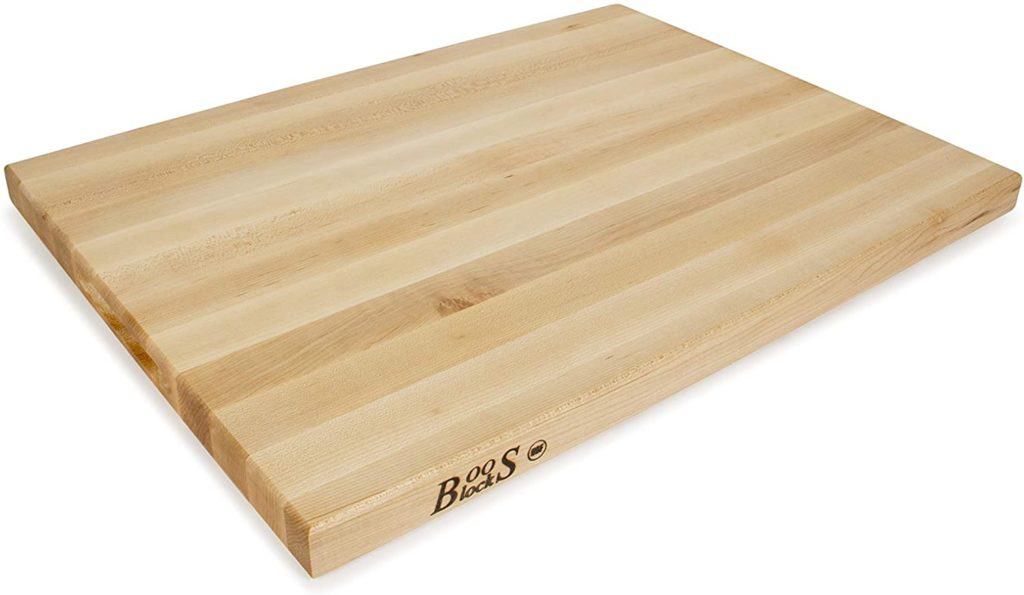 I'm the first to admit, you don't need a Butcher Block cutting board by John Boos to create incredible barbecue. That being said, there's nothing to say that it's not going to help the cause.
Boos Blocks are beautiful, big, butcher block cutting boards. They range in size from simply large to absolutely massive, and they are simply stunning. They also make a really good surface to cut your barbecue, so in my opinion, they're almost essential to the process. If you're looking for a reason to add a butcher block to your kitchen, a barbecue/grilling habit is as good as any. Whatever your reasons for purchasing a Boos Block as a gift, whoever is on the receiving end is sure to love it!
Final Thoughts
Whether you're searching for a last-minute bonus gift, a stocking stuffer, or a show-stopper these smoking and grilling gifts are sure to impress the barbecue fanatic in your life. These gifts all work individually or if you could combine a few of them to create an awesome barbecue/grilling gift basket.
Are there any barbecue/grilling gifts you think we missed? Let us know in the comments and we'll be sure to check them out!