Have you ever tried smoked bacon and cheese egg bites?
Call me crazy, but I don't love breakfast. During the week I skip it most days, but on the weekend it's a different story. I love smoking some bacon and making pancakes for the family every now and then, but these smoked bacon and cheese egg bites are starting to be requested more and more.
I love that my family loves them, and they're not that difficult to make.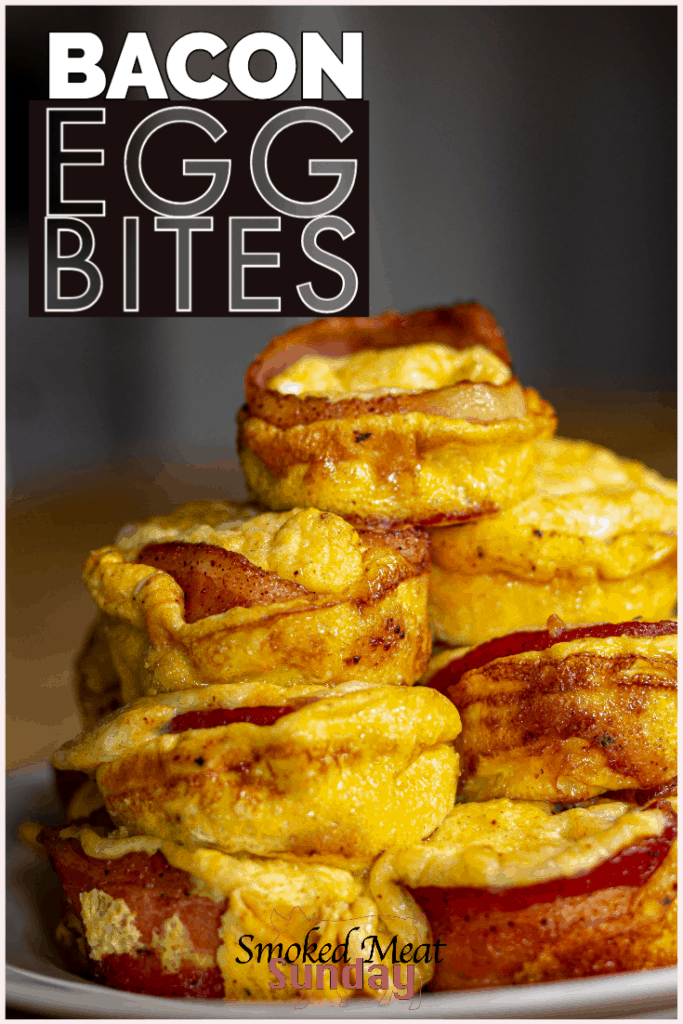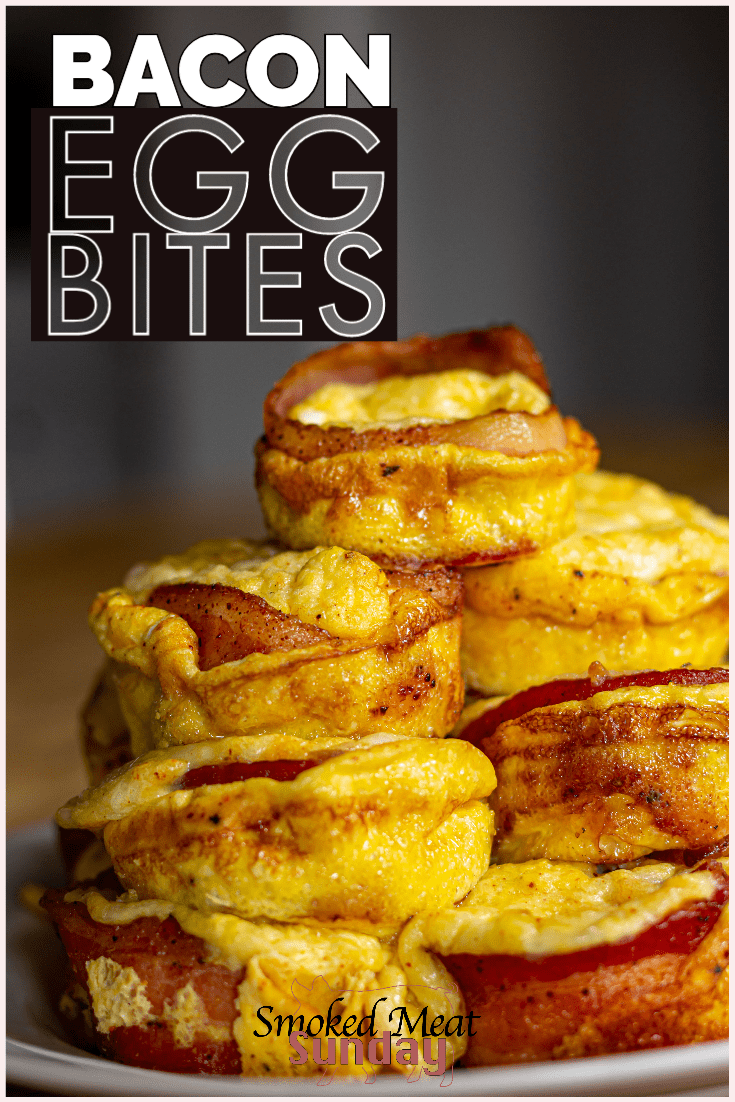 The Ingredients You'll Need for Smoked Bacon and Cheese Egg Bites
There are just a few ingredients you need to make the basic version of these egg bites:
12 slices of Bacon
9 eggs
¼ cup milk
¼ cup shredded cheese - cheddar, and gouda are my two favorite options.
1 Tbsp BBQ Rub - I like to use Meat Church Honey Hog for this recipe.
You can zest these smoked egg bites up with other ingredients too. My personal favorite additions are chopped sundried tomatoes and chopped spinach.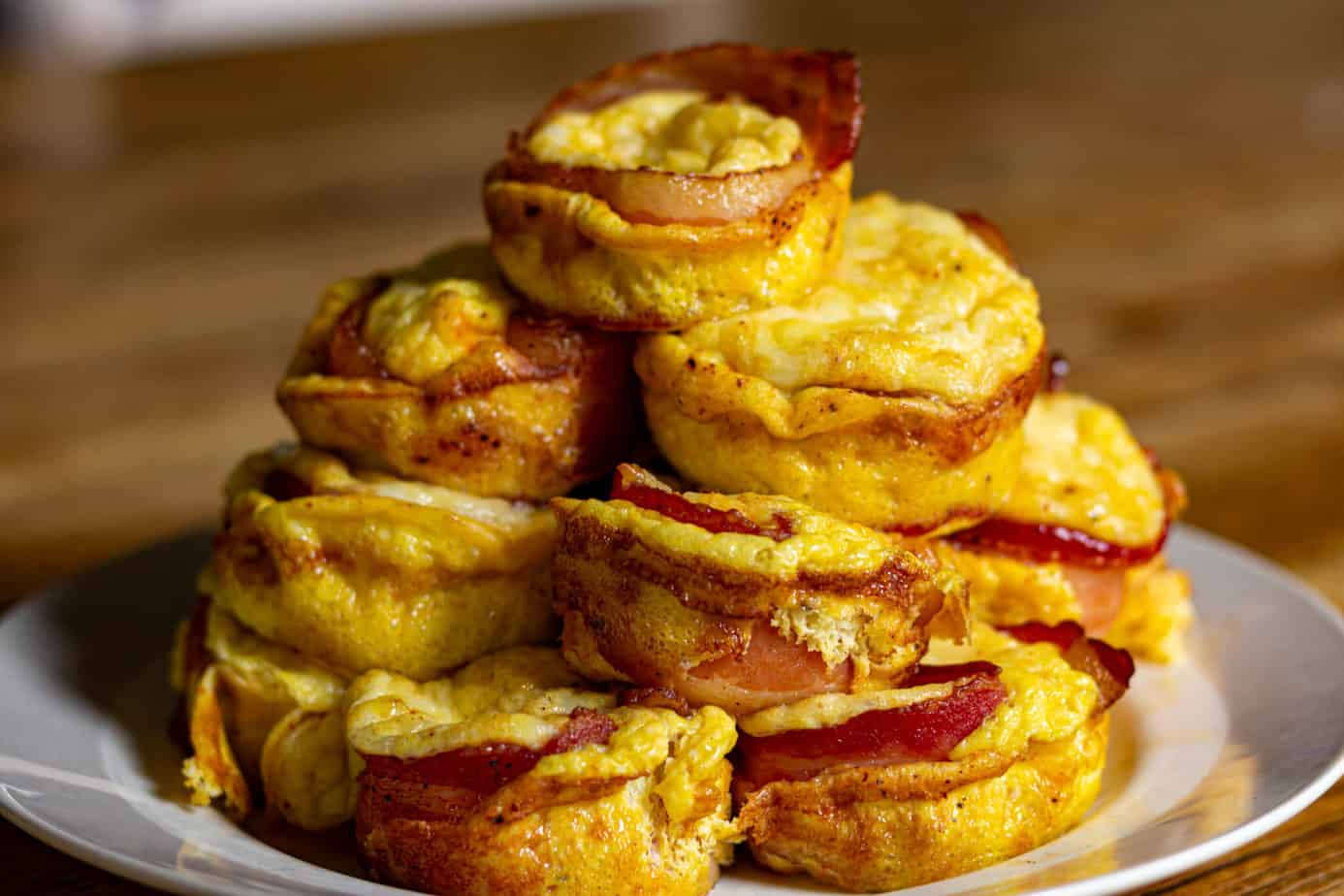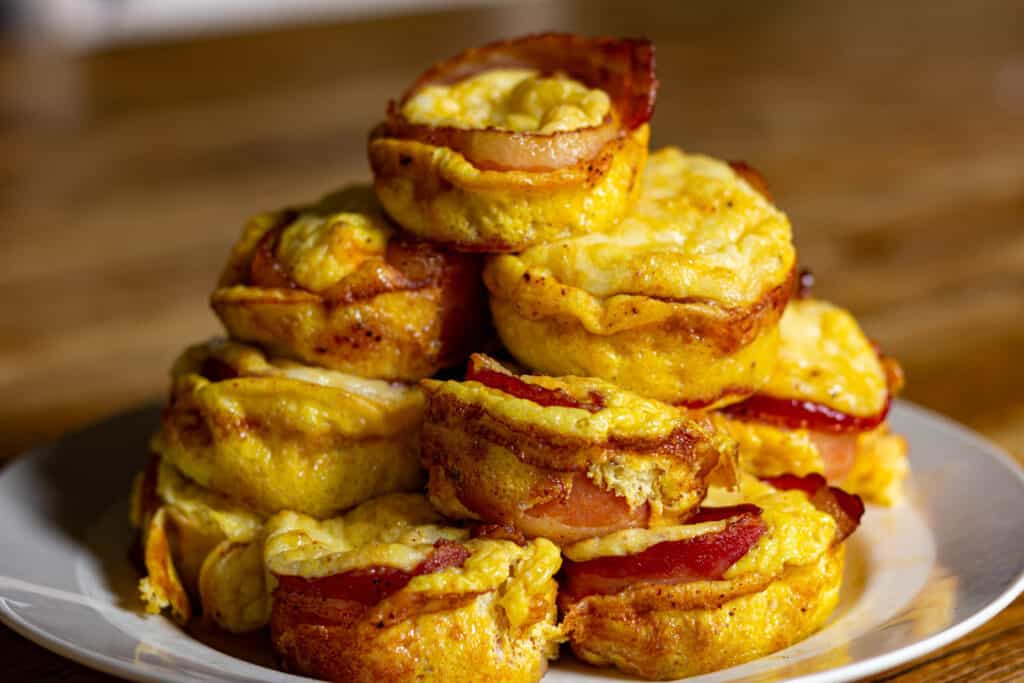 How to Make Egg Bites on a Traeger
Once you have all your ingredients the process is simple.
Set up your smoker to smoke at 225-250 degrees. I like using Oak wood for this recipe.
Once your smoker is up to temp place the strips of bacon on the grill grates (or on a grill rack if you have one). Sprinkle the bacon with your bbq rub and let the bacon smoke for 30-45 minutes.
This is an important step - if you don't smoke the bacon prior it will not cook all the way when you make the egg bites.
While the bacon is smoking combine the rest of your ingredients in a large mixing bowl. Eggs and milk first, followed by the cheese and any other ingredients you may be using.
Get out a muffin pan and spray each slot with some nonstick cooking spray.
After 30-45 minutes (30 if it's thin bacon, 45 if it's thick) remove the bacon from the smoker and place one slice of bacon inside of each muffin tin slot. Adjust the temperature of the smoker up to 400 degrees.
Pour the egg mixture into each slot, filling to about two thirds full. Once the smoker is up to temp place the muffin tin in your smoker, and let the bacon and cheese egg bites cook for about 15 minutes.
After 15 minutes in the smoker, the egg bites are done. Remove them and let cool on the counter for about five minutes. Use the backside of a butter knife around the edge of each egg bite to remove from the muffin tin and enjoy!
Smoked Bacon and Cheese Egg Bites
My favorite breakfast option that is made on the smoker. These bacon and cheese egg bites are delicious.
Ingredients
12

bacon

sliced

9

eggs

¼

cup

milk

¼

cup

cheese

shredded
Instructions
Sprinkle bbq rub over bacon and smoke for 30-45 minutes at 225 degrees.

Spray each slot of a 12 tin muffin pan with non stick spray

Line a muffin tin with the sliced bacon.

Combine the additional ingredients in a large bowl

Pour the egg mixture into each muffin tin to about ⅔rds full

Cook the egg bites in the smoker at 400 degrees for 15 minutes and enjoy!
Notes
Make sure you cook the bacon for at least 30 minutes prior to putting in the muffin tin. This helps the bacon fully cook, and gives it some of that smoky flavor we all love!
These egg bites are really good when you add chopped sundried tomatoes and spinach to the mix. This recipe is a good base, don't be afraid to experiment with other ingredients to add your own flair to them!
Nutrition
Serving:
1
g
|
Calories:
120
kcal
|
Carbohydrates:
1
g
|
Protein:
9
g
|
Fat:
8
g
|
Saturated Fat:
3
g
|
Polyunsaturated Fat:
5
g
|
Cholesterol:
154
mg
|
Sodium:
265
mg