I love making corned beef brisket. It's not that difficult to do, and the salty flavor is something me and my family crave. We don't make it that often, but after making this smoked corned beef burnt ends recipe I think it's gonna hit our dinner table a little more.
I always try my best to keep recipes simple for you to follow, and this one is no different. There are a few different ways you can make corned beef brisket burnt ends. You could follow my corned beef brisket recipe, and then separate the point from the flat near the end of the cook to make these burnt ends. Or you could just buy a prepackaged corned beef brisket from the store.
I went with the second option for this recipe, and it turned out AWESOME.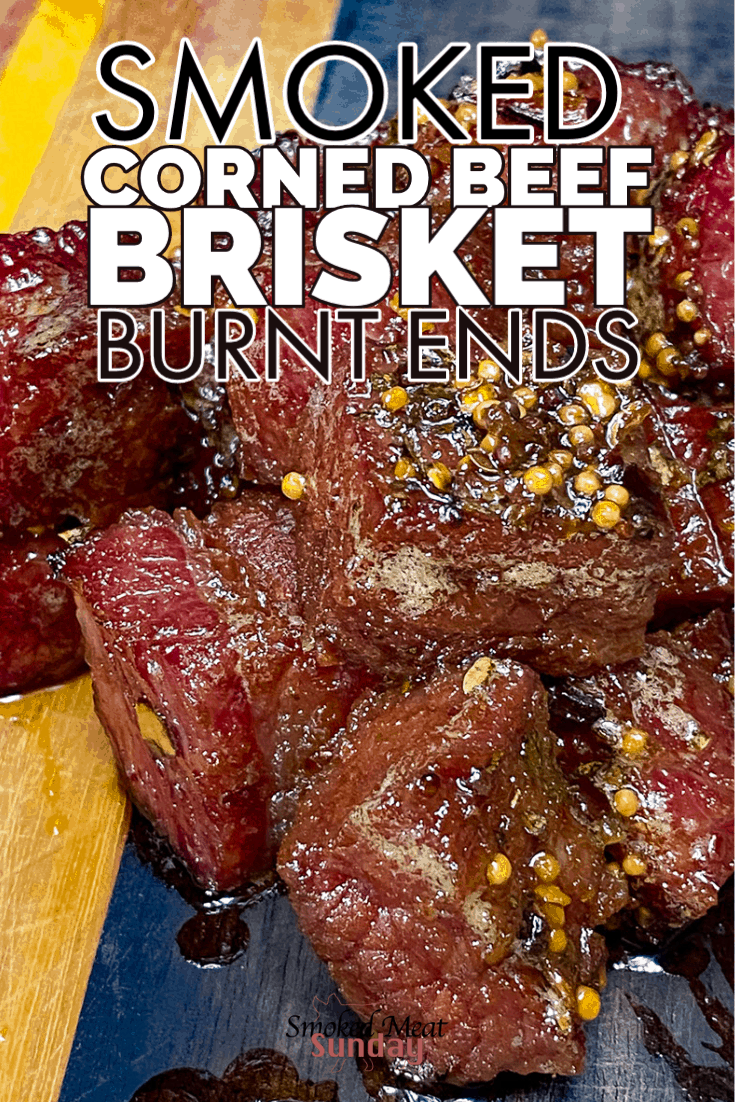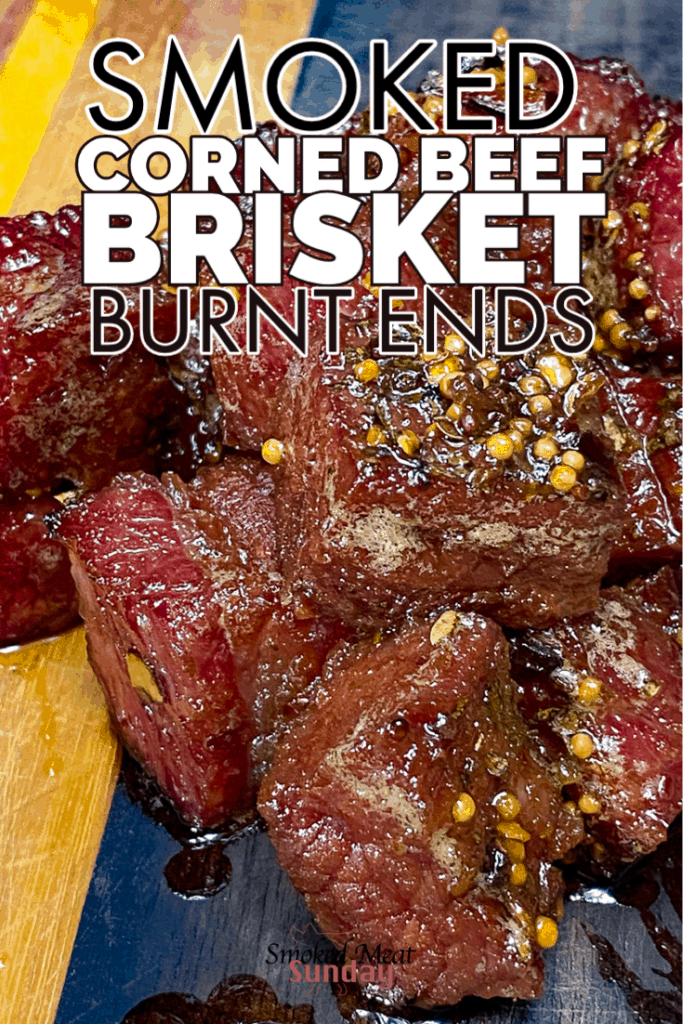 Smoked Corned Beef Burnt Ends Recipe Prep
The corned beef brisket I bought from the store was in a brine, and had a pickling spice packet included with it. If you don't have pickling spice, I'd recommend buying some. You'll need it.
The total weigh of the corned beef brisket I used was 3 pounds, and it was the flat cut. This is important - The flat is a little more lean, and worked great. If you go with the point it will be fantastic, but my family prefers a leaner bite.
When you're ready to get started remove the brisket from its packaging and pat dry with paper towels. Some people recommend letting the brisket soak in water for 12 hours prior to cooking to remove some of the brine, but for this recipe that really isn't necessary.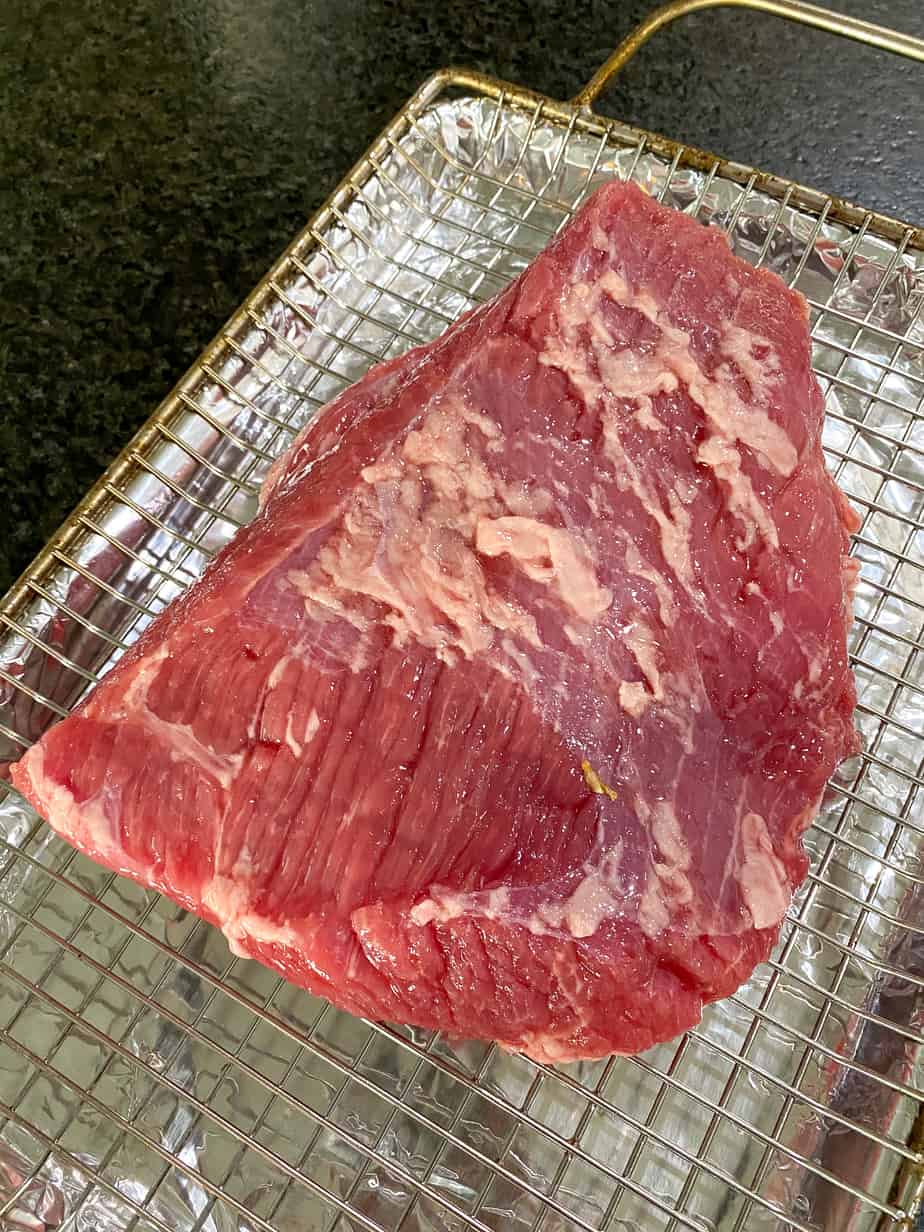 After patting dry place the brisket in a foil lined pan. Lightly coat the surface of the brisket with some mustard, and then cover the entire brisket with pickling spice.
Smoking the Brisket
Set up your smoker to smoke at 250 degrees. I used Cherry pellets for this cook, but Oak or Apple would also work well.
Place the seasoned brisket in your smoker and let it smoke until the internal temp hits 165 degrees. This should take around 5 hours, but monitor the temp with a Thermoworks Smoke to make sure it gets there before you pull it.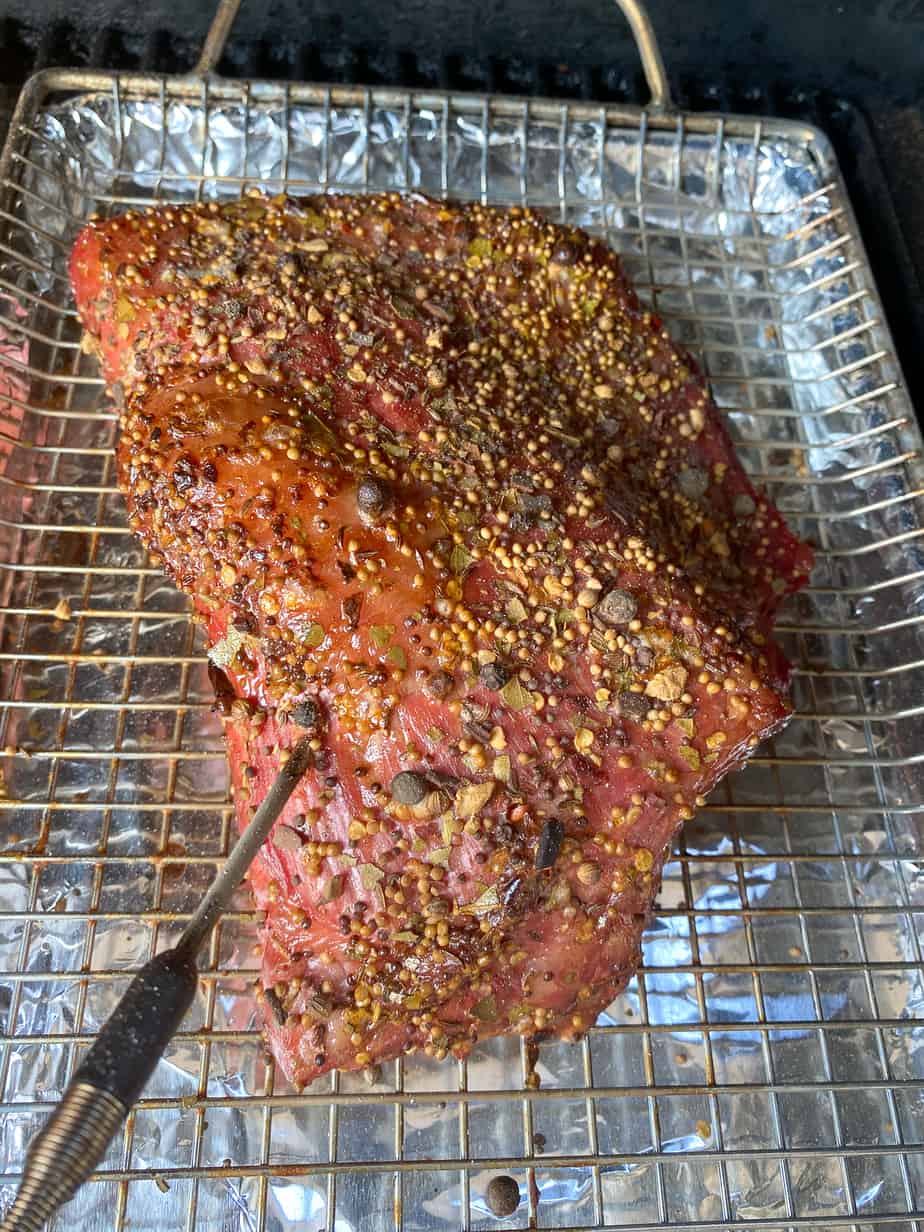 Corned Beef Brisket Burnt Ends Glaze
While the brisket is smoking prepare a glaze. In a sauce pan combine 12 ounces of an IPA, 1 stick of butter, 1 cup of brown sugar, and a ¼ cup of honey.
Simmer the ingredients until the glaze reduces by half.
This is when the magic happens!!
Making Smoked Corned Beef Burnt Ends Recipe
When the brisket gets up to temp remove it from your smoker and cube it up into 1x1 inch cubes. Drop the cubes in an aluminum pan, and then pour the glaze over top of them. Cover the pan tight with foil and then put in your smoker. Adjust the temperature up to 275 degrees and let cook for an additional 2 hours.
After 2 hours remove the foil and toss the cubes in the glaze. Let them cook for an additional hour to let that glaze tack up on the surface.
Remove from the smoker and then dig in! I love making this smoked corned beef burnt ends recipe as a main entree, but these are great as an appetizer too! Give them a try and let me know what you think.
Smoked Corned Beef Burnt Ends Recipe
If you like burnt ends you'll love these corned beef brisket burnt ends. They have a salty and sweet flavor that will make your taste buds oh so happy. Give them a try!
Ingredients
3

lb

brisket point or flat

2

tbsp

Mustard

4

Tbsp

Pickling Spice

12

ounces

IPA beer

8

Tbsp

Butter

1

Cup

Brown Sugar

¼

Cup

Honey
Instructions
Remove brisket from packaging and cover with a thin layer of mustard.

Season the entire brisket with pickling spice.⁠

Smoke the brisket at 250 degrees until the internal temp hits 165 degrees. The 3 pound brisket took about 5 hours to get there.⁠

While the brisket is smoking make a glaze using the IPA, butter, brown sugar, and honey.⁠

Simmer the glaze ingredients over medium heat until it reduces by half.⁠

Remove the brisket from the smoker and cube it up into 1x1 cubes and throw in a pan.⁠

Pour glaze over brisket cubes and then cover pan tight with foil.⁠

Put pan in smoker and adjust temp up to 275 degrees. Cook for 2 hours.⁠

Remove foil and toss cubes in the glaze. Continue to cook uncovered for about an hour.⁠⠀
Nutrition
Serving:
1
g
|
Calories:
986
kcal
|
Carbohydrates:
43
g
|
Protein:
66
g
|
Fat:
57
g
|
Saturated Fat:
26
g
|
Polyunsaturated Fat:
24
g
|
Trans Fat:
1
g
|
Cholesterol:
281
mg
|
Sodium:
299
mg
|
Sugar:
41
g