Can you believe it's already late September? Fall has arrived, and now it's time for Oktoberfest! When I think of Oktoberfest, I think of great beer and cheese, and perfectly cooked bratwurst. In this post, I'll show you where I go to get great beer, and cheese, and how to make the best smoked brats you've ever had.
Smoked brats have more flavor than a traditionally grilled brat. They have a perfect flavor on the inside, with plenty of snap in the bite, that isn't too chewy. If you've ever made smoked brats before, you know there can be an issue with the skin being a little rubbery. I'm going to show you how to combat that too.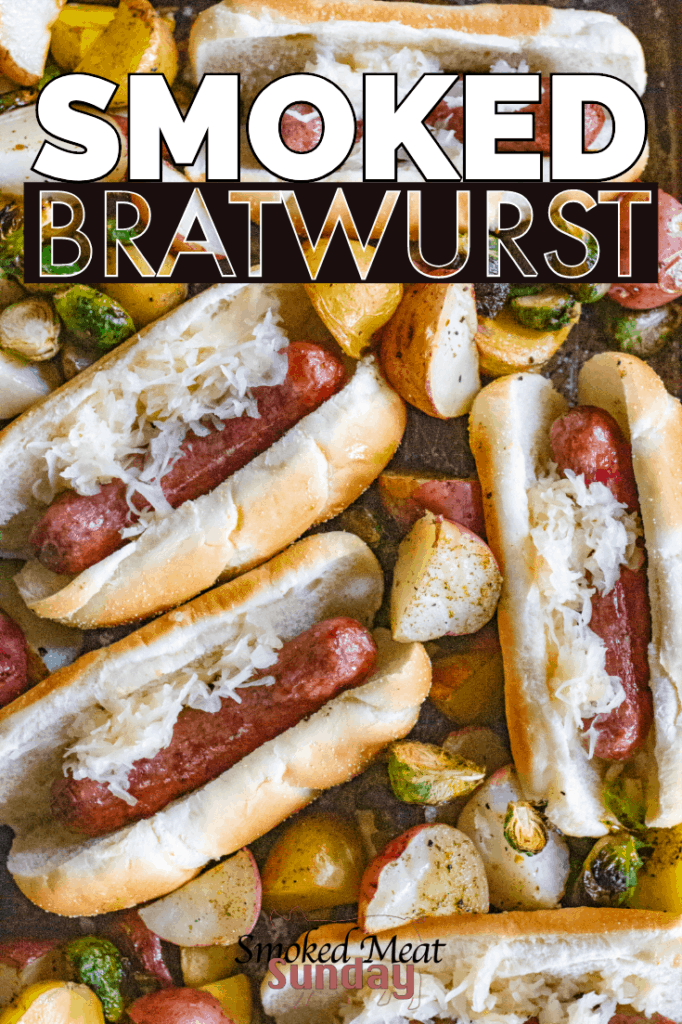 What is Oktoberfest?
Oktoberfest started as a German tradition, but now it's a worldwide phenomenon. It's a celebration of Bavarian culture. According to this article on Time.com Oktoberfest started as a wedding celebration 200 years ago, where people celebrated a wedding for three days with drinking, food, and horse racing.
That sounds like my kind of celebration, and lucky for us, Oktoberfest is an annual event.
Smoked brats are really easy to make, and once you try this method, you'll never make them another way. They take a little longer to cook than what you might be used to, but it's totally worth it. This is what you'll need:
Bratwurst
Beer - I like the hoppiness of a good IPA. "Say When" was my choice, but any beer will do the trick. You will get some of the beer flavors in the brats, so keep that in mind when selecting.
Sauerkraut - I believe a great bratwurst should have no more than sauerkraut and good mustard on top.
Large Cast Iron Skillet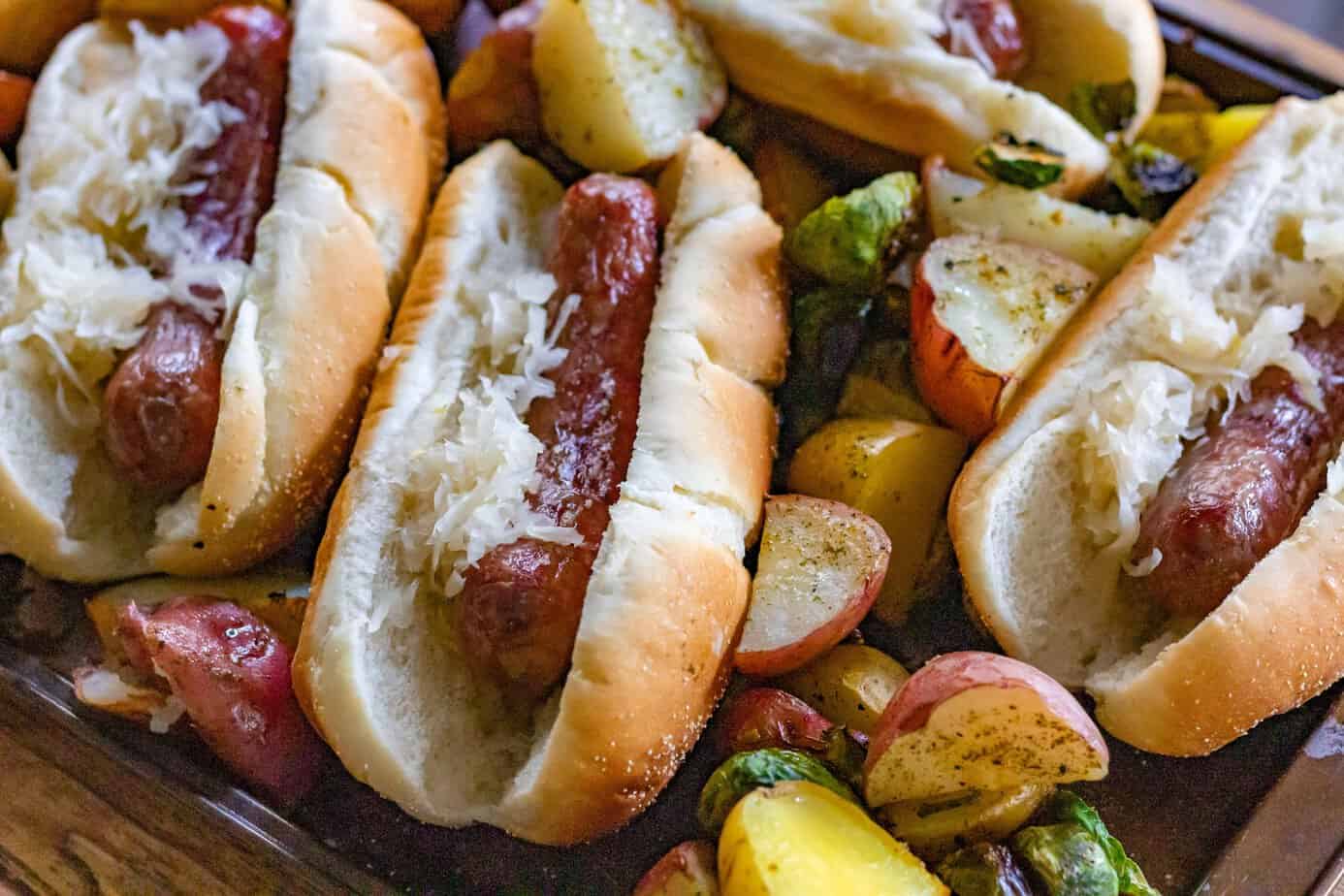 How to Make Smoked Brats
Remember when I said these brats take longer than what you're used to? It's going to take about 2 hours and 20 minutes to make these. Plan accordingly. Most meat tastes better when you cook it low and slow, and brats are no different!
When you're ready to get started prepare your smoker to smoke at 250 degrees using indirect heat. Pour 12 ounces of beer into your cast iron skillet, and place each of the brats into the beer. The beer will not cover the brats completely.
Put the cast iron skillet in your smoker and let the brats steam in the beer. After an hour flip each of the brats. This gives the brats a chance to absorb some smoke, AND the beer helps tenderize the casings.
After two hours at 250 remove the skillet from your smoker and adjust the temperature up to 325 degrees. Keep the brats in the skillet and beer until the smoker is up to temp. Once the smoker is up to temp place each of the brats directly on your grill grate, and let them cook for 15 minutes.
The key here is to bring the temp up on the brats slowly. We don't want the casings to split and release all that flavor inside. Smoking and cooking the brats using this method helps you do this and results in some of the tastiest brats I've ever had.
Smoked Brats
Smoked Brats are the perfect accompaniment to all of your Oktoberfest treats. Check out this recipe for the perfect way to make brats that are full of flavor, and don't have that tough chewy skin.
Ingredients
5

Uncooked Bratwurst

12

ounces

of Beer

5

Tbsp

of Sauerkraut
Instructions
Set up your smoker to smoke at 250 degrees using indirect heat.

Pour the beer in a 12" cast iron skillet.

Place each of the brats in the beer.

Smoke the brats in the beer for one hour and then flip each of them.

After an additional hour - 2 hours total - remove the skillet from the smoker and adjust your temperature up to 325 degrees.

Keep your brats in the skillet and beer while the smoker is warming up.

Place the brats directly on your grill grates and let them cook for an additional 15 minutes.

Remove from the smoker and let rest for 5 minutes before serving on a bun with sauerkraut and your favorite yellow mustard.