In a previous life, before I was married with children, I worked at a remote fishing lodge in Alaska. At the lodge, we fished offshore for Halibut, Ling Cod, and Rockfish during the Summer. In the fall we switched our focus to the countless rivers and streams we had access to and fly fished for coho salmon.
Smoked Salmon
We caught a lot of fish in Alaska, and we ate A LOT of fish. When you eat halibut, salmon and Dungeness crab every day, you're forced to get creative. I have prepared salmon a number of different ways, but my favorite is this simple smoked salmon recipe I'd like to share with you.
If you're looking for an easy way to make salmon on your pellet smoker, you've found it! But first, a story from Alaska, and a good reminder anytime you're down on your luck.
The Alaskan Wilderness
The place I worked in Alaska was very remote. The nearest town was over 90 miles away. The only way to get there was via a 100-mile plane ride over a large glacier field or a 100-mile boat ride in the rough seas of the Gulf of Alaska.
I'll never forget my first Summer in Alaska. We had access to over 100,000 acres of land, a large bay, and four tidewater glaciers. One of the tallest mountains in North America was right in our backyard too.
A good portion of that Summer was spent doing trail maintenance and getting the living facilities ready to go for our first guests in the Fall. One evening, I finished up work a little early, and let the gentleman I was living with know I was heading out to the river to see if salmon were in.
The River
Getting to the river wasn't that difficult of a process, but it did involve fueling up a four-wheeler and driving 6 miles on the coast during low tide. I quickly fueled up the ATV, packed a backpack with my rain gear and a fly rod - just in case - and then headed out.
When I got to the mouth of the river I turned off the ATV and walked the banks looking for any signs of salmon. I didn't see any salmon in the river and after a few minutes, I hopped back on the ATV to make the 6-mile trek back to the lodge.
That's when it happened. I turned the key to start the ATV, and there was silence. The ATV wouldn't start! Here I am, 6 miles from the lodge, parked on the river delta, with no way to get home other than my two feet.
By now the tide was starting to come in, and I knew the first thing I had to do was get the ATV back up to the high tide line. Have you ever tried pushing a large object in the sand? It's not easy. Eventually, I got the ATV up out of harm's way, but plenty of cuss words were mumbled in the process.
The Long Walk
Once the ATV was up out of harm's way from the rising tide, it was time for me to start my walk back. 100 yards in, and I saw a pair of bears walking the beach in front of me. I yelled at them. They stood up and looked at me, and then continued walking towards me on the beach. SHIT.
As they got closer, tears started rolling down my cheeks. This was how I was going to die. Mauled by bears in the Alaskan Wilderness. When the bears were about 50 yards away they stood up again to get a better look at me and then ran into the forest.
I continued to sob and quickly walked past their entry point into the forest. They didn't attack me! I'm alive!
Moral of the Story
Eventually, I made it back to the lodge. I was greeted by the caretaker when I arrived, and after telling him the story, he smiled. "Nick, you're gonna see a lot of shit in your life. Good things, bad things. I want you to remember this night. No matter what you encounter in the future, remember, it's not a bear.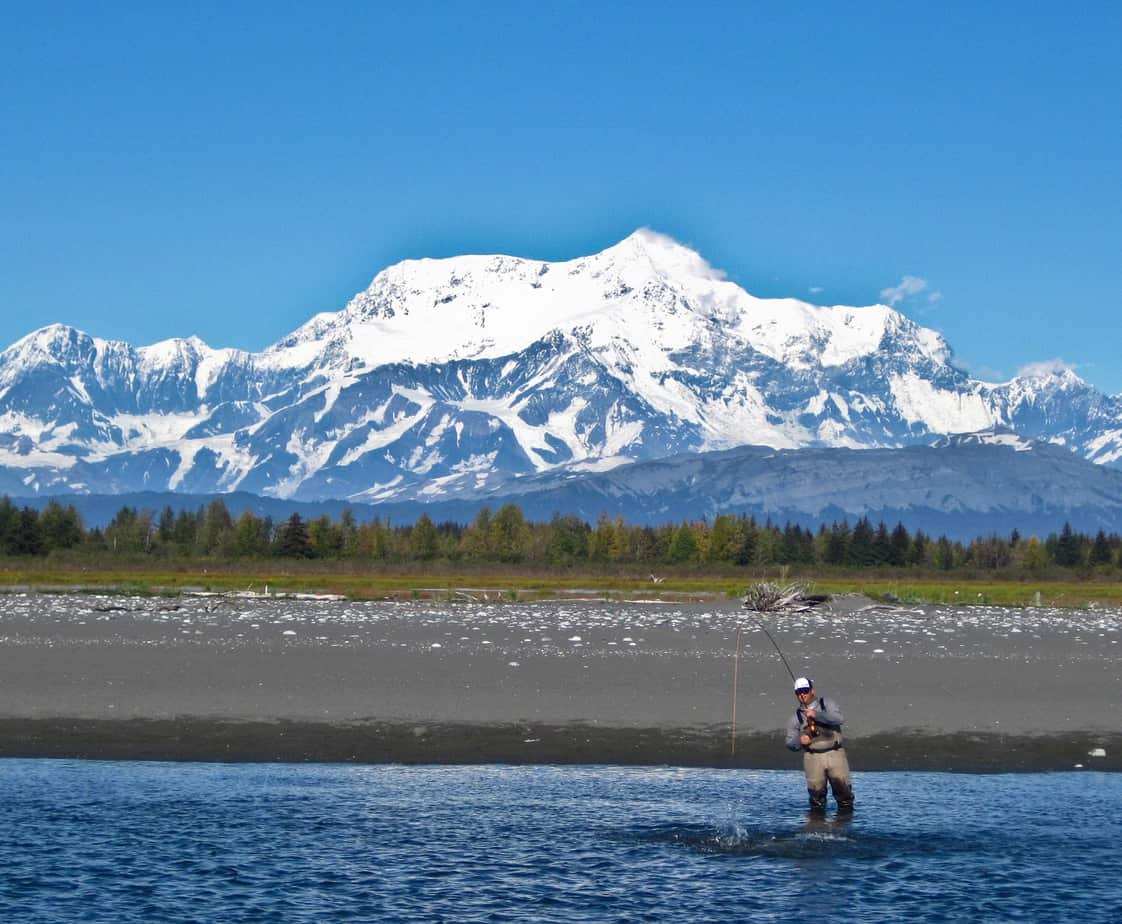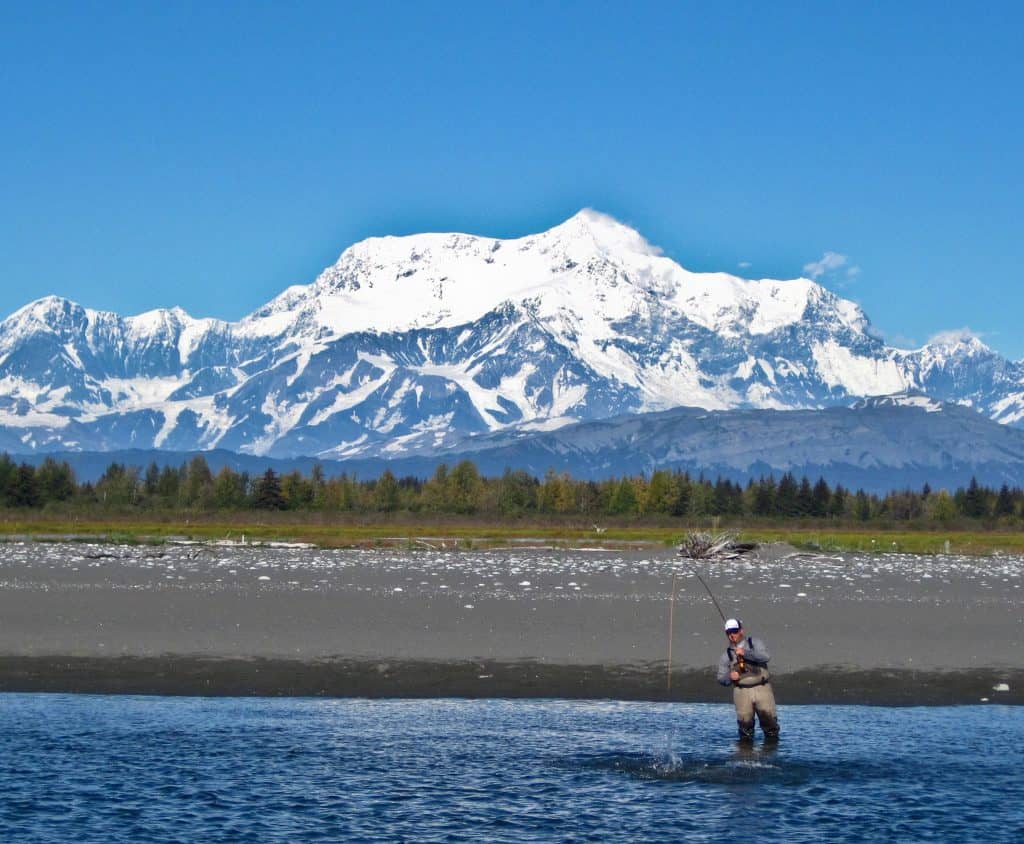 I'll never forget that situation. I'll also never forget my time in Alaska and all of the delicious salmon and halibut we ate. I hope you enjoyed my story... It's definitely a switch from what I normally write about.
Here is my favorite way to prepare salmon.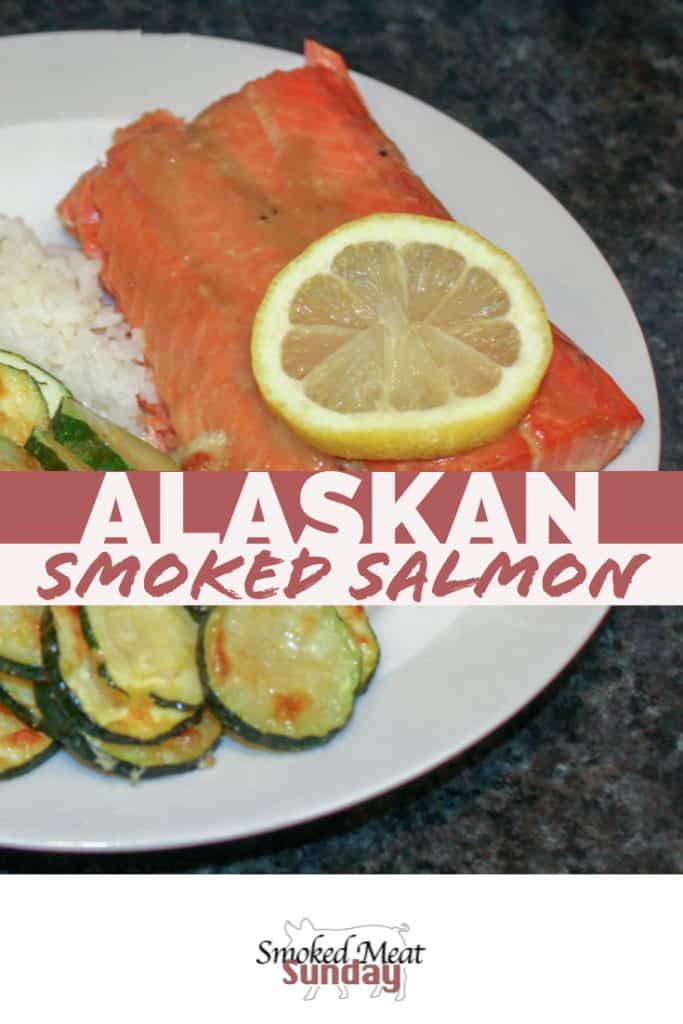 Teriyaki Smoked Salmon
I've made salmon a countless number of ways, but this is still my favorite. This smoked salmon recipe calls for fillets of salmon with the skin still attached. If you're not able to catch your salmon for this meal... please pay attention to the packaging, and only purchase wild caught salmon.
Ingredients
Marinade
1

tbsp

brown sugar

1

tbsp

soy sauce

1

tbsp

butter

melted

1

tbsp

honey

1

tbsp

olive oil
Instructions
In a large bowl mix all of the ingredients

Place your salmon fillets in a large ziplock bag and add the marinade.

Let the fish sit in the marinade for at least 30 minutes, but no longer than an hour. Your fish will get very mushy if you let it marinate too long!

Place the salmon on your grill grate skin side down, and cook on the smoke setting of your Traeger for 30 minutes.

After 30 minutes turn the temperature up to 225 degrees and cook the salmon for an additional hour.
Notes
This smoked salmon recipe is easy to follow. If your family loves salmon, this salmon recipe will quickly become a dinner menu mainstay.
Nutrition