It all started on Instagram. I saw a picture of the most delicious looking cheesecake I've ever seen, and I knew I had to make it. I have a weakness for cheesecake, and now, I have an even greater weakness for smoked oreo cheesecake.
If you make ONE dessert in your smoker this year. THIS IS THE ONE YOU SHOULD MAKE. Seriously. It's the best.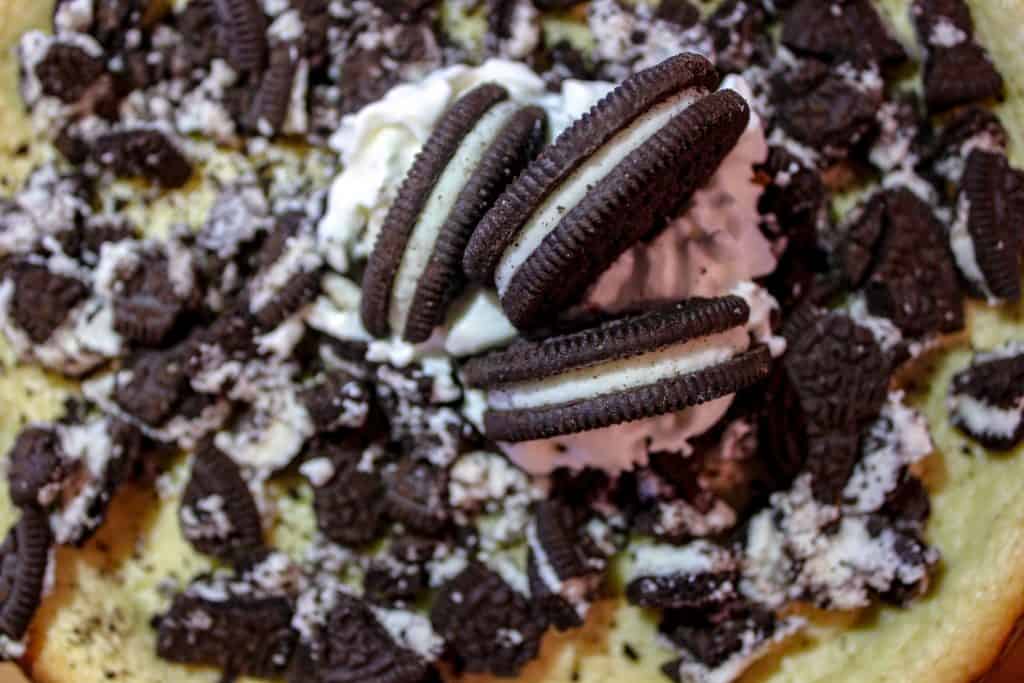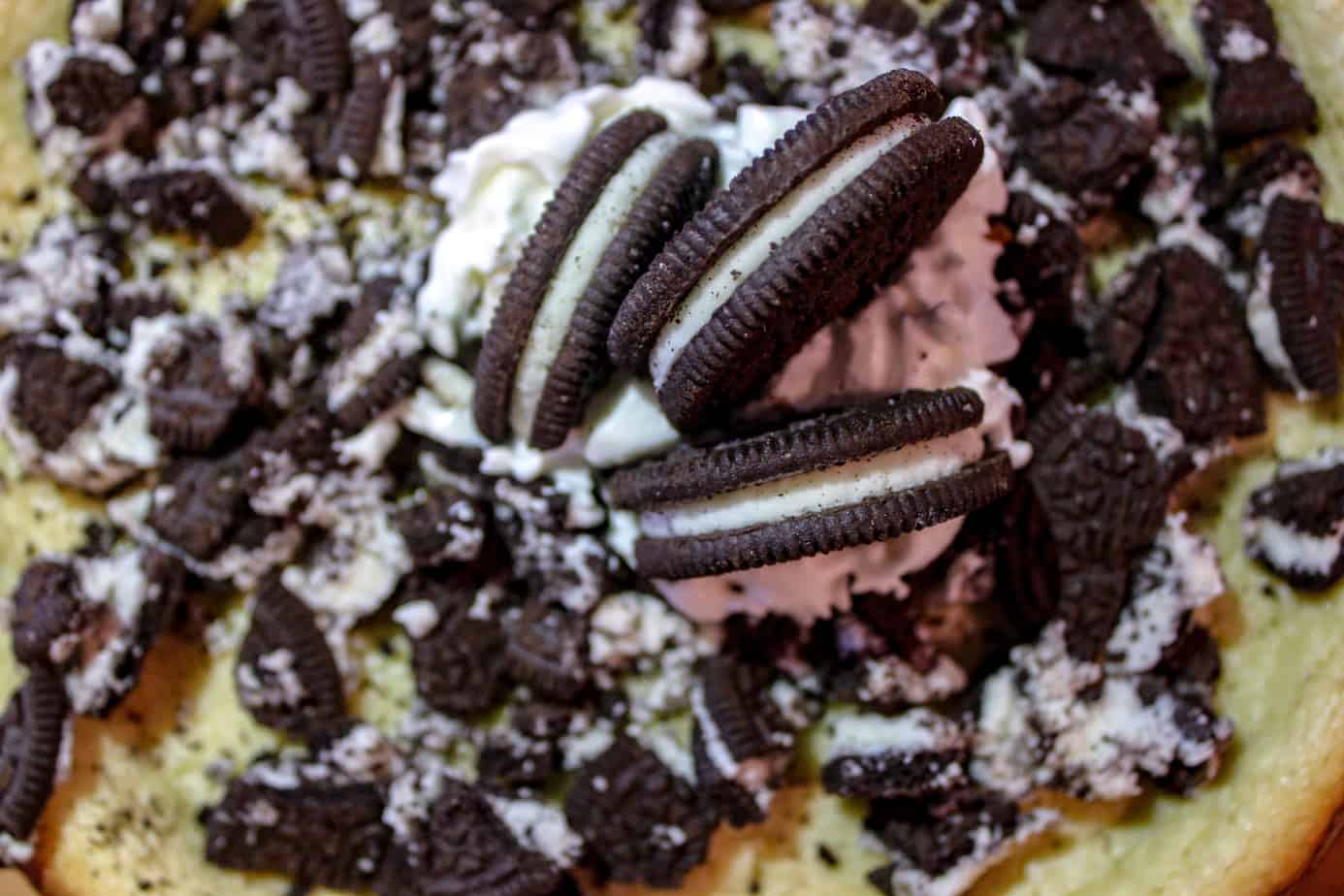 Why I Love Smoked Oreo Cheesecake
There are a few reasons I love this cheesecake. First, it's the first cheesecake I've made that has turned out perfect. I've tried making cheesecakes before - never on my smoker - and they always came out a little blah. Not this time. This oreo cheesecake was incredible.
The crust had the perfect texture. And the filling... it's made with the cream from Oreo cookies. How can you beat that?! I'll tell you how. You can't.
Is it hard to make Oreo Cheesecake?
Well... it's easy to make this cheesecake, but it does take some time. For some reason, I remembered taking the filling out of Oreo cookies when I was little and then eating the filling first, followed by the cookie. I don't remember breaking the cookie every single time. That happened when I was farming the oreo filling for this recipe. I think in a whole package of Oreos maybe one cookie didn't break. ONE.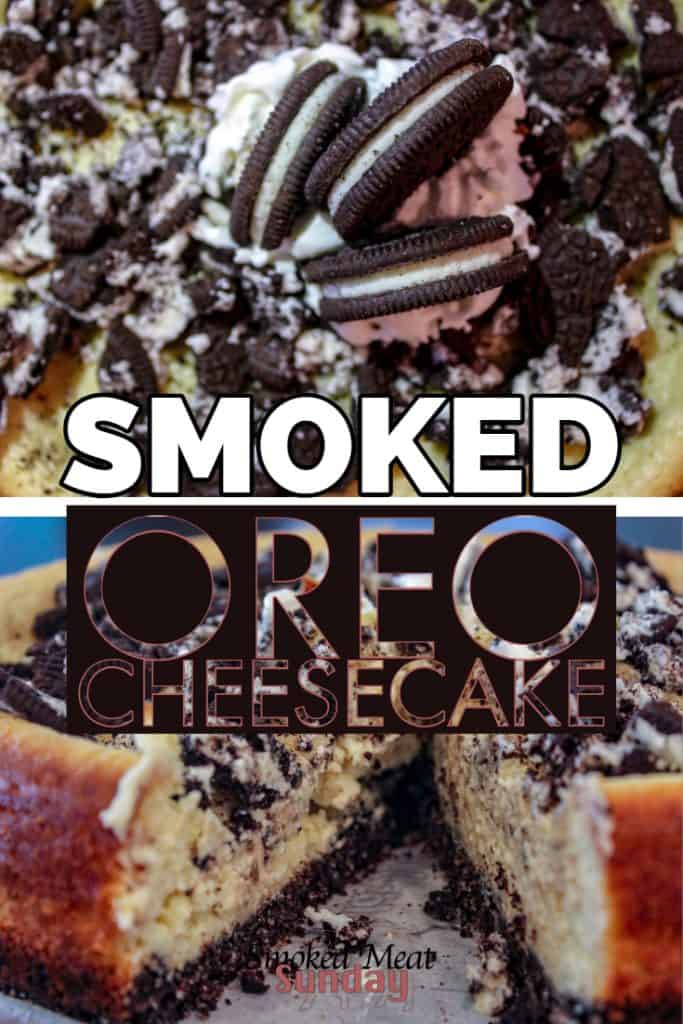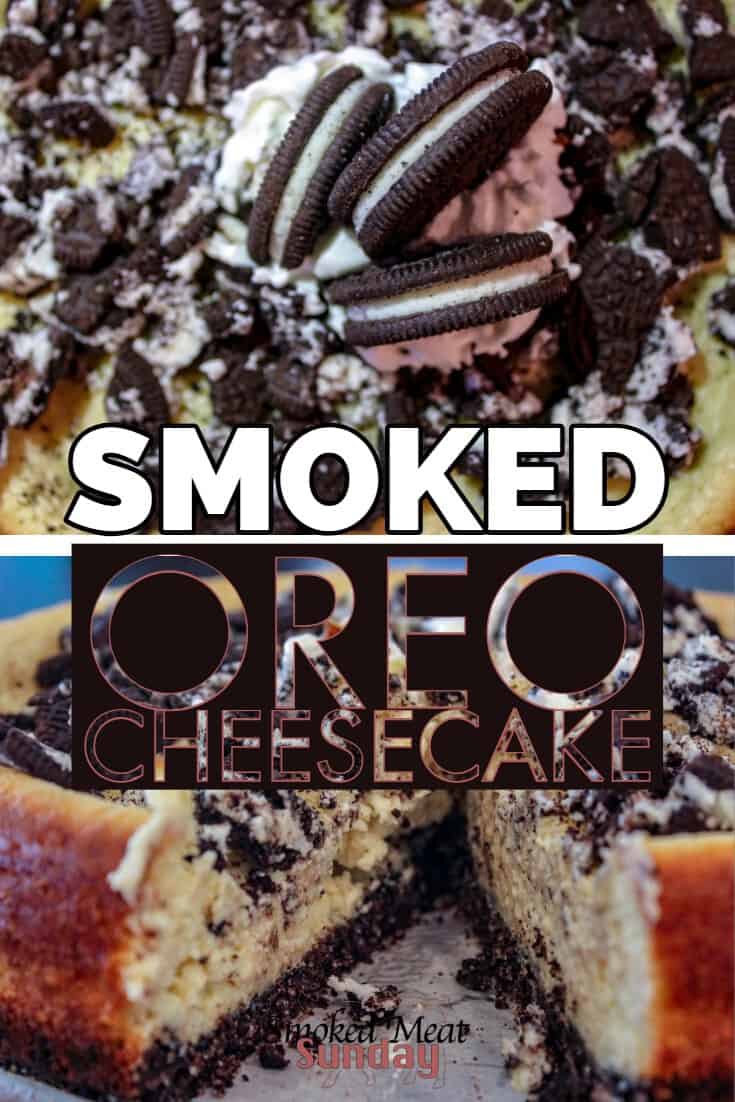 Why I Swore Off Oreos For Almost a Year
A little side note. Every now and then I make really poor decisions. A while back my CrossFit gym had an Oreo Challenge, where you had to row 200 meters and then eat 2 Oreos within two minutes, for 10 rounds... After that day I decided I wasn't going to eat Oreos again. Despite that terrible experience, I still love this smoked oreo cheesecake recipe.
What You'll Need to Make Smoked Oreo Cheesecake
This really is a simple recipe, but there are a few things you'll need to get started. I didn't have a springform pan, so I had to go out and buy one of those. Also, make sure you have parchment paper. If you don't have parchment paper, your crust WILL stick to the bottom of the pan.
You'll also need to get one whole package of Mega Stuffed Oreos, a block of cream cheese, milk, eggs, flour, sugar, butter, and vanilla.
Have you made a cheesecake on your smoker? What are you waiting for?! It's the best thing you'll make this year. I can almost guarantee it.
Smoked Oreo Cheesecake
The best dessert I've made on my smoker. HANDS DOWN. Smoked Oreo Cheesecake is easy to make, and is the perfect finish to any barbecue meal. Make sure you make this cheesecake in advance of when you'd like to serve. After it smokes you'll want to let it cool in the refrigerator for at least 3 hours.
Ingredients
Filling
1

pkg Mega Stuffed Oreos

just need the cream, reserve the cookies

3

pkg cream cheese

¼

cup

milk

2

eggs

2

tbsp

flour

¾

cup

sugar

3 ½

tsp

vanilla
Crust
1

pkg cookies from mega stuffed Oreos above

6

tbsp

butter

melted

⅓

cup

sugar

pinch

salt
Instructions
Combine all cream ingredients in a bowl and blend till smooth

Cover bottom of a springform pan with parchment paper and spray the sides of the pan with cooking spray

Combine all crust ingredients and press down into the pan

Add cream cheese mixture over Oreo crust

Smoke at 350 degrees for approx 60 minutes.

Let your masterpiece cool in fridge for at least 3.5 hours before serving