Crab Cakes. Traditionally, they're fried, but we think everything tastes better with a little woodfired kiss. So we're gonna smoke 'em. Smoked crab cakes are easy to make, and that little bit of smoky flavor that soaks into the crab makes these smoked crab cakes delicious.
Can you smoke crab cakes? Yes, you can! And I'm going to show you how.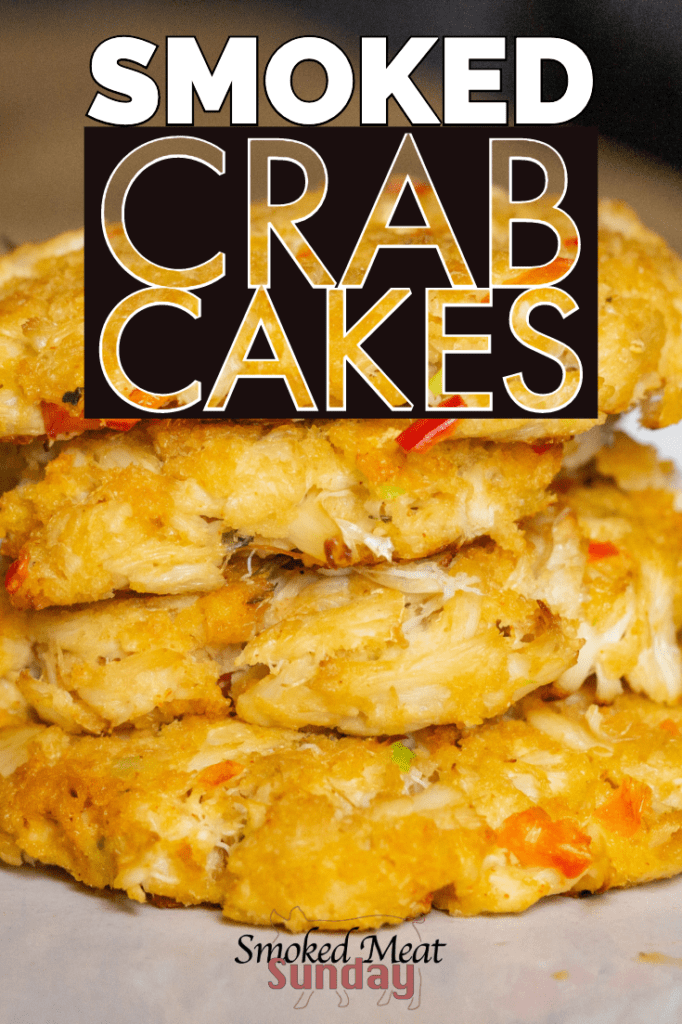 The main ingredient in smoked crab cakes is obvious. Crab meat. If you're on the coast, sourcing crab meat should be easy. But if you're landlocked like us (we're in Idaho) it might be a little more difficult. Our local grocery store has a great seafood department, and I was able to get the crab meat I needed for this recipe there.
If you decide to make these crab cakes, make sure the crab meat you buy is the real deal - no imitation crab meat! And please don't buy canned crab meat for these crab cakes. The fresher you can get it, the better.
How to Make Smoked Crab Cakes
There are a lot of different ways to make your crab cake patties. My goal was to have a crab cake that was heavy on crab flavor, and light on breading.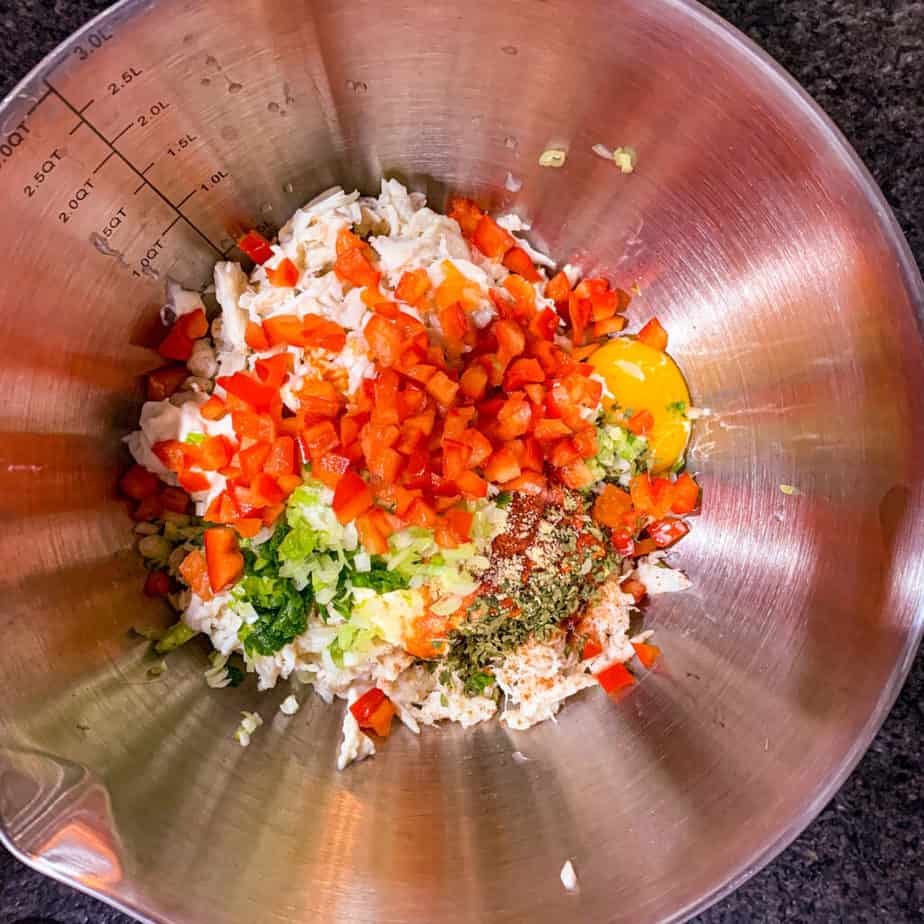 This is what you need:
1 lb crab meat
1 egg
A few splashes of Hot Sauce
½ tsp garlic powder
½ tsp salt
1 Tbsp Dijon Mustard
½ cup Diced Red Pepper
3 Tbsp Mayonaisse
½ cup green onion
½ tsp parsley
¼ cup Panko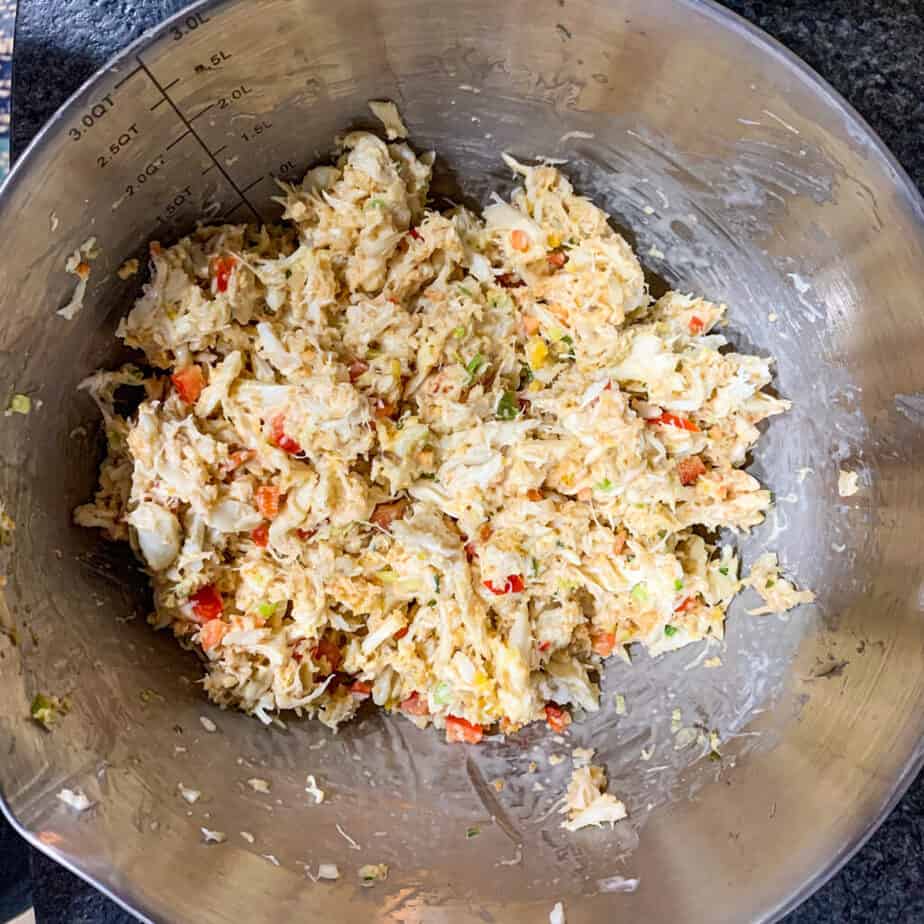 Combine all the ingredients in a bowl, and then separate the mixture out into balls just a little bit larger than a golf ball. You can flatten these out by hand, or use a hamburger press - the hamburger press makes this really easy. I was able to get 9 patties total.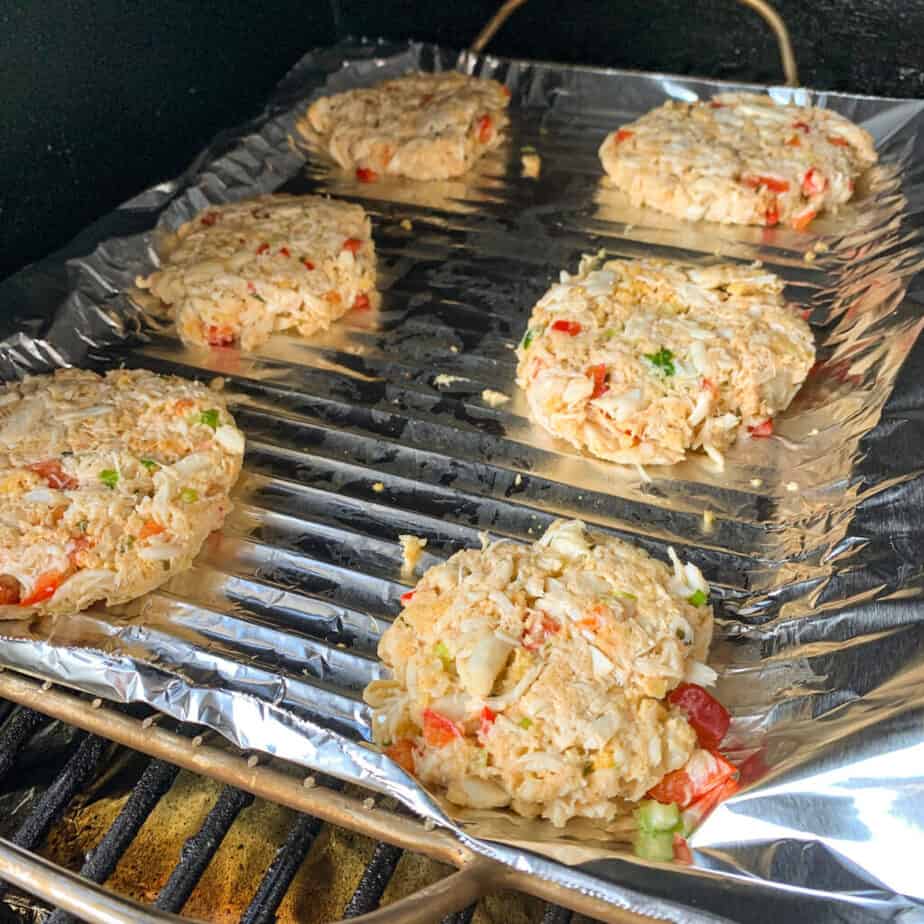 How to Cook Smoked Crab Cakes
Set up your smoker to cook using indirect heat at 180 degrees. I used Oak pellets. Carefully place each of the crab cake patties on foil or a grill mat in your smoker, and let the patties smoke for 15 minutes. It doesn't take much for these crab cakes to really soak in the flavor!
After 15 minutes of smoking remove the crab cakes from your smoker and adjust the temperature up to 450 degrees. Return the crab cakes to the smoker and let them cook for an additional 10 minutes. The smoked crab cakes are done when the edges are golden brown and the internal temperature is 155+ degrees.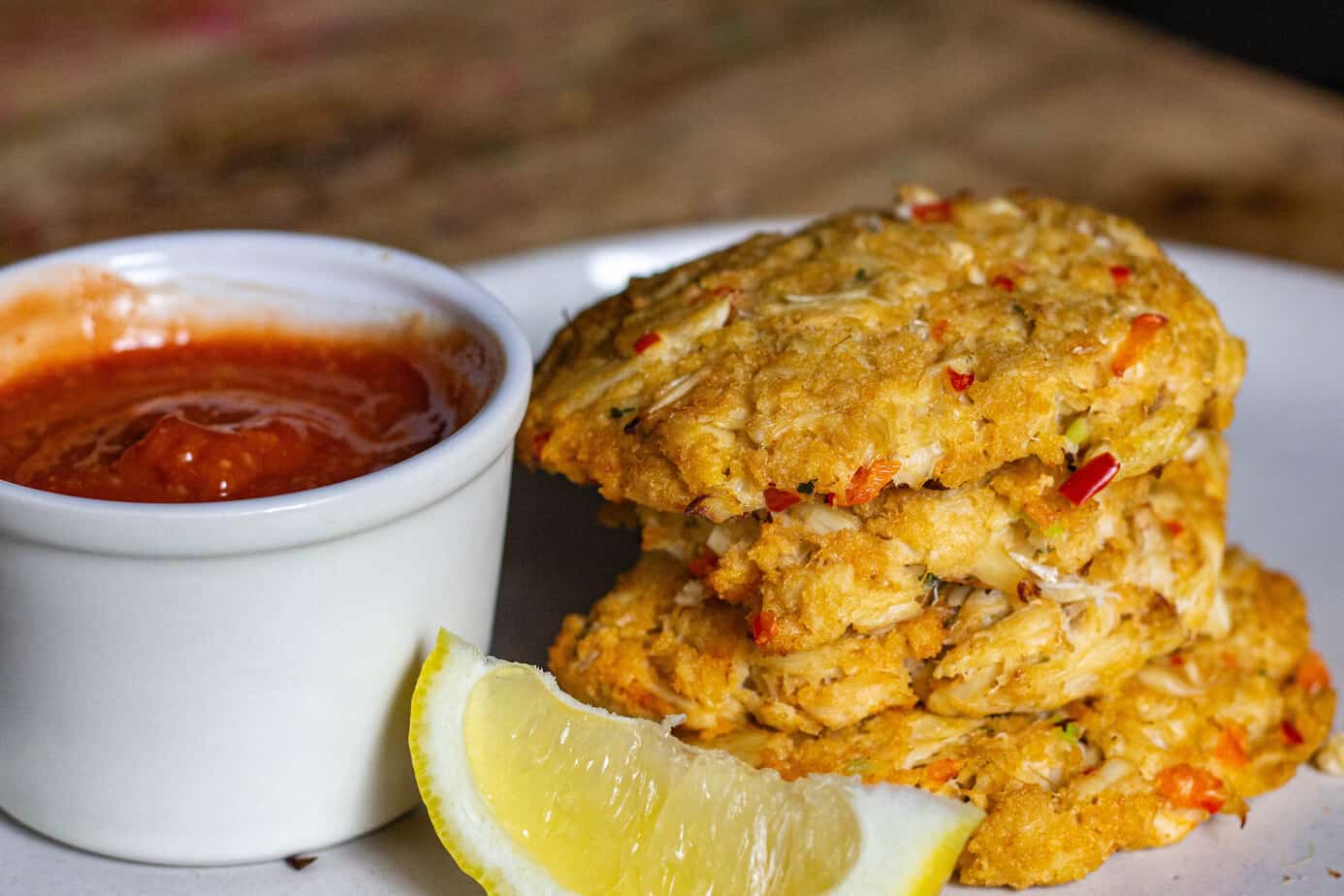 Serve the crab cakes with tartar sauce, or cocktail sauce, and enjoy!
Smoked Seafood
I wasn't sure how these would turn out, and when I had my first bite I was blown away by the flavor. I haven't cooked a lot of seafood on my smoker, but after making smoked crab cakes, I think that needs to change!
Looking for other recipe ideas? Check out my bacon shot recipe.
Smoked Crab Cakes
Crab Cakes. Traditionally, they're fried, but we think everything tastes better with a little woodfired kiss. So we're gonna smoke 'em.
Ingredients
1

lb

crab meat

1

egg

3

Tbsp

Mayonnaise

1

Tbsp

Dijon

A splash of hot sauce

½

tsp

garlic powder

½

tsp

salt

½

cup

diced red pepper

½

cup

minced green onion

½

tsp

parsley

¼

cup

panko breadcrumbs
Instructions
Combine all of the ingredients in a large bowl.

Form small patties out of the mixture using a burger press or your hands. This should make about 9 patties total.

Smoke the patties on foil or a grill mat at 180 degrees for ten minutes

Adjust the heat on your smoker to 450 degrees and continue cooking the crab cakes until the

internal temperature

is 155 degrees and the edges of the crab cakes are golden brown.
Nutrition
Serving:
1
g
|
Calories:
99
kcal
|
Carbohydrates:
3
g
|
Protein:
10
g
|
Fat:
5
g
|
Saturated Fat:
1
g
|
Polyunsaturated Fat:
4
g
|
Cholesterol:
71
mg
|
Sodium:
475
mg
|
Sugar:
1
g